Hi there, person interested in the interviews I did G through L. Thanks for exploring the great musicians and artists below…
–Mike Matthews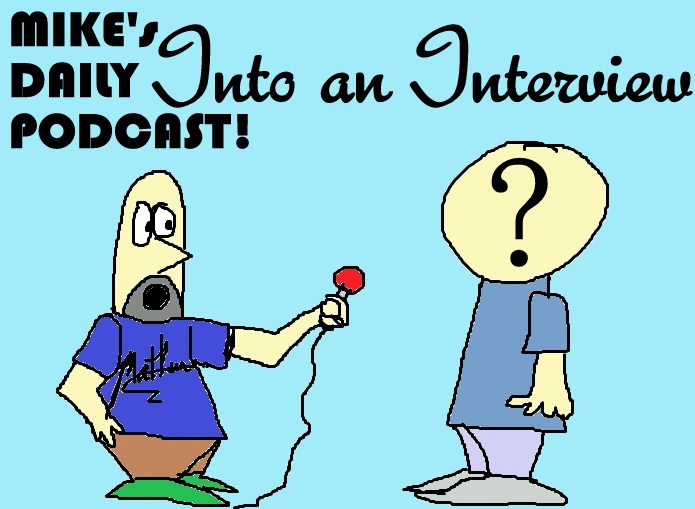 Gabrielle Graves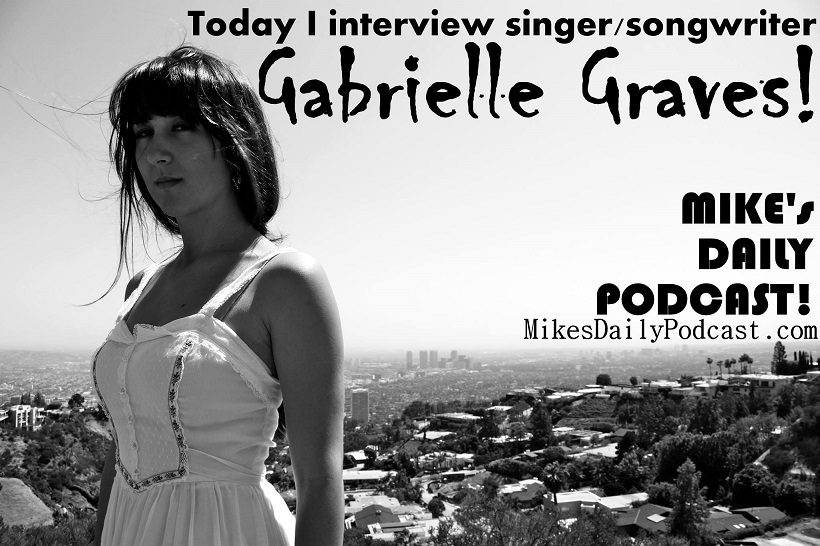 My friend Irene Pena (whose interview is up towards the top of this page) turned me on to the amazing Gabrielle Graves!  She was so fun to talk to and her music is so bluesy and soulful.  Listen to the four parts of the interview divided amongst four actual Mike's Daily Podcasts by clicking below…
GARY ALLAN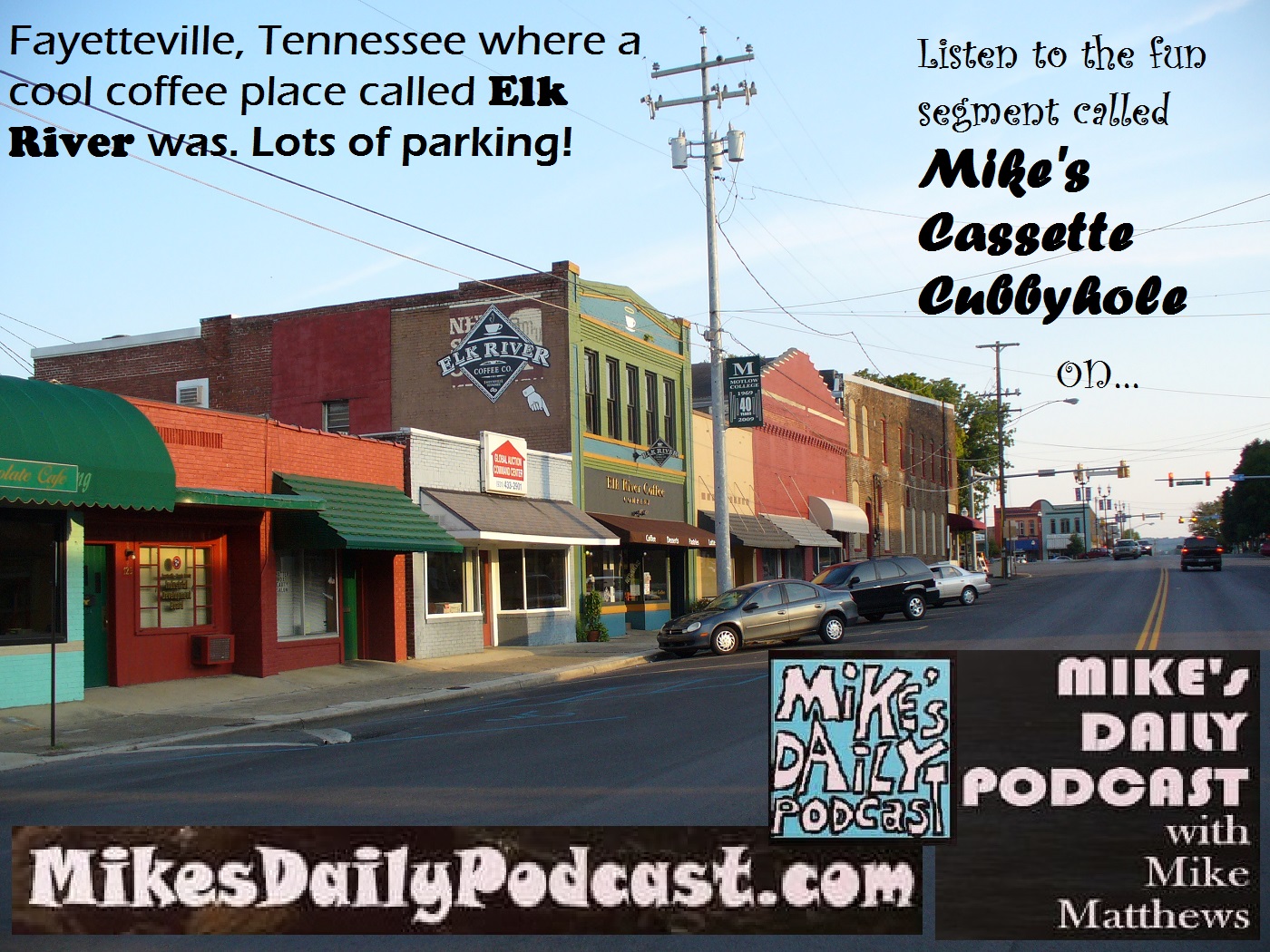 It was 1997 and I had a little hair and a goatee. I also had a show called the Santa Fe Café where I spoke to lots of up and coming Country singers. Gary Allan stopped by with Jake Kelly and the two talked about the whole Nashville scene. I went by the name Matt Michaels back then. Fun times. Listen to a bit of the interview along with podcast I played it on by clicking here.
Girls In Trouble
Alicia Jo Rabins is such a fascinating woman to talk to.  She writes songs inspired by her studies of the legendary women of ancient Hebrew text.  Here is our interesting interview including the entire show from that particular Mike's Daily Podcast.  Enjoy by clicking on the parts below…
Great Highway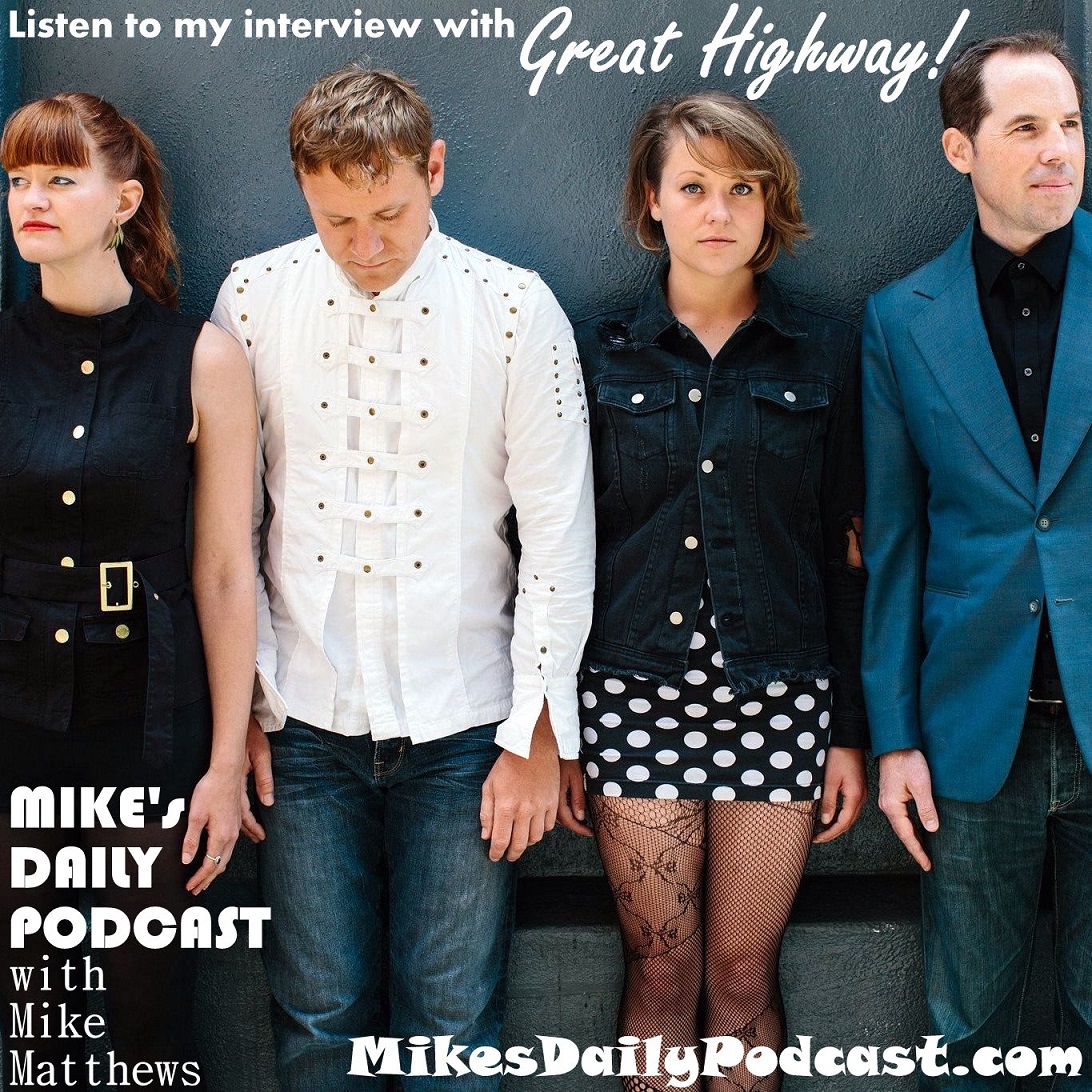 Here's my fun interview with vocalist Sarah Morgan and producer Jason Hunter who make up the San Francisco band "Great Highway."  In this interview we cover being uncovered (naked) at their concerts and working with their other band members guitarist Sean McAllister and DJ Merideth Whelan.  Listen here…
Henry River Honey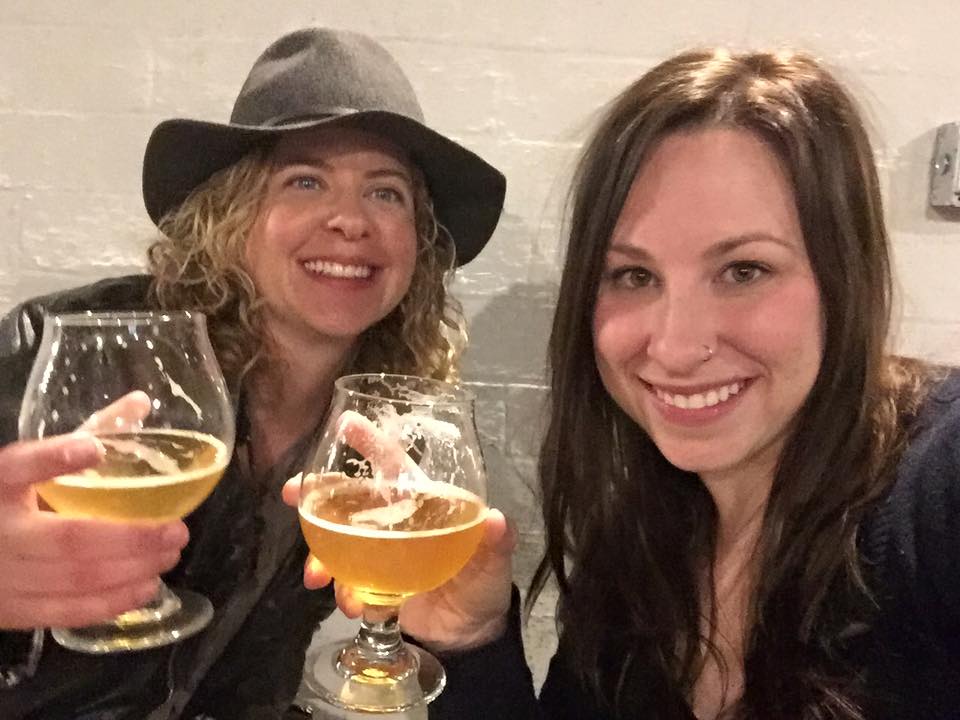 The lovely Shaelee and Tracy also known as the band Henry River Honey talked to me about their songwriting process and how they met. I also reveal the interesting way I discovered them. Click here to listen this fun conversation as they called me from their tour. 
Hey Rosetta!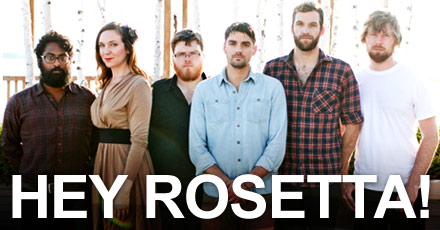 Tim Baker, the lead singer and songwriter, is such a fascinating performer.  It was a real pleasure to speak with him and then to see him perform live.  Catch this band in person or on the Internet!  You'll be impressed!
Hicks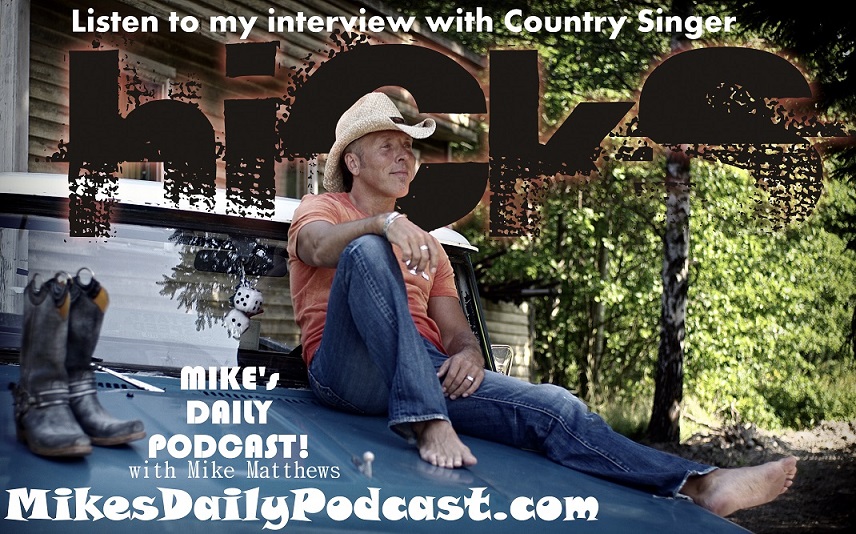 Hicks is Country Music singer/songwriter Miqael Persson.  His story is interesting: he's from Sweden and he's written songs for big 80's rock singers like Jimi Jameson of Survivor and Bobby Kimball of Toto.  We talk about songwriting and meeting your rock heroes here (which includes the show the interviews were featured on)…
Idea The Artist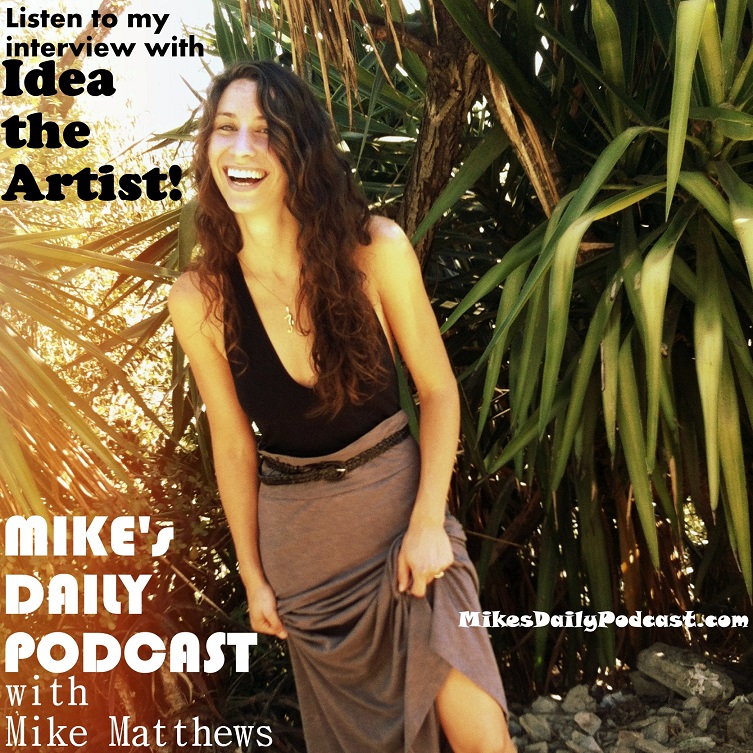 Idea The Artist is Inés Beltranena who is an amazing, talented, beautiful and brilliant person!  So many interesting topics in such a little interview.  Enjoy the different parts along with the shows they were featured on here…
Irene Pena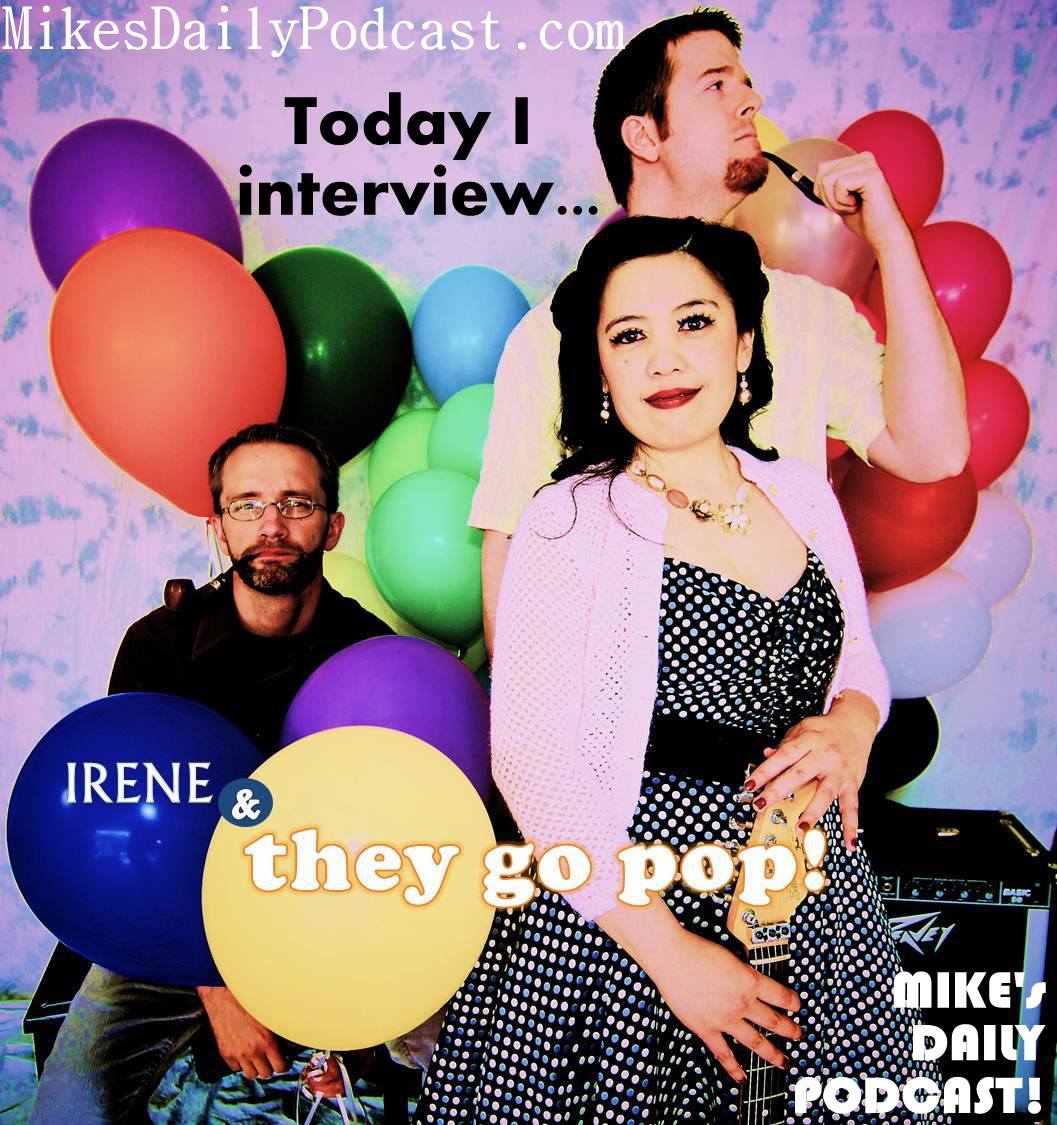 Irene is a great singer/songwriter whom I worked with in Ventura, California, at a radio station.  She once produced an album I did using early digital recording technology.  It was so great to get reacquainted with her and to then see her and her boyfriend up in Washington a couple months later where she played at an open mic.  Here are our conversations…
I had the opportunity to speak with Irene Pena again in May of 2012.  Here is the interview we did cut up into four parts (like a chicken from the supermarket).
More chicken to cut up!  Only it's with Irene's new band…
Irene & They Go Pop!
We talked again a little over a year later in August of 2013.  Here are the interviews along with the MDP's they were featured in…
Irene Pena…by herself again
In 2017 (actually New Year's Eve 2016) Irene brought me up to date with her new solo project and debuted a new song on my show! Listen to our interview and the podcast it was on by clicking here.
She came back again eight months later to talk about a fun cover she did of a song from a decade earlier which I debuted on my show. Listen to that interview by clicking here.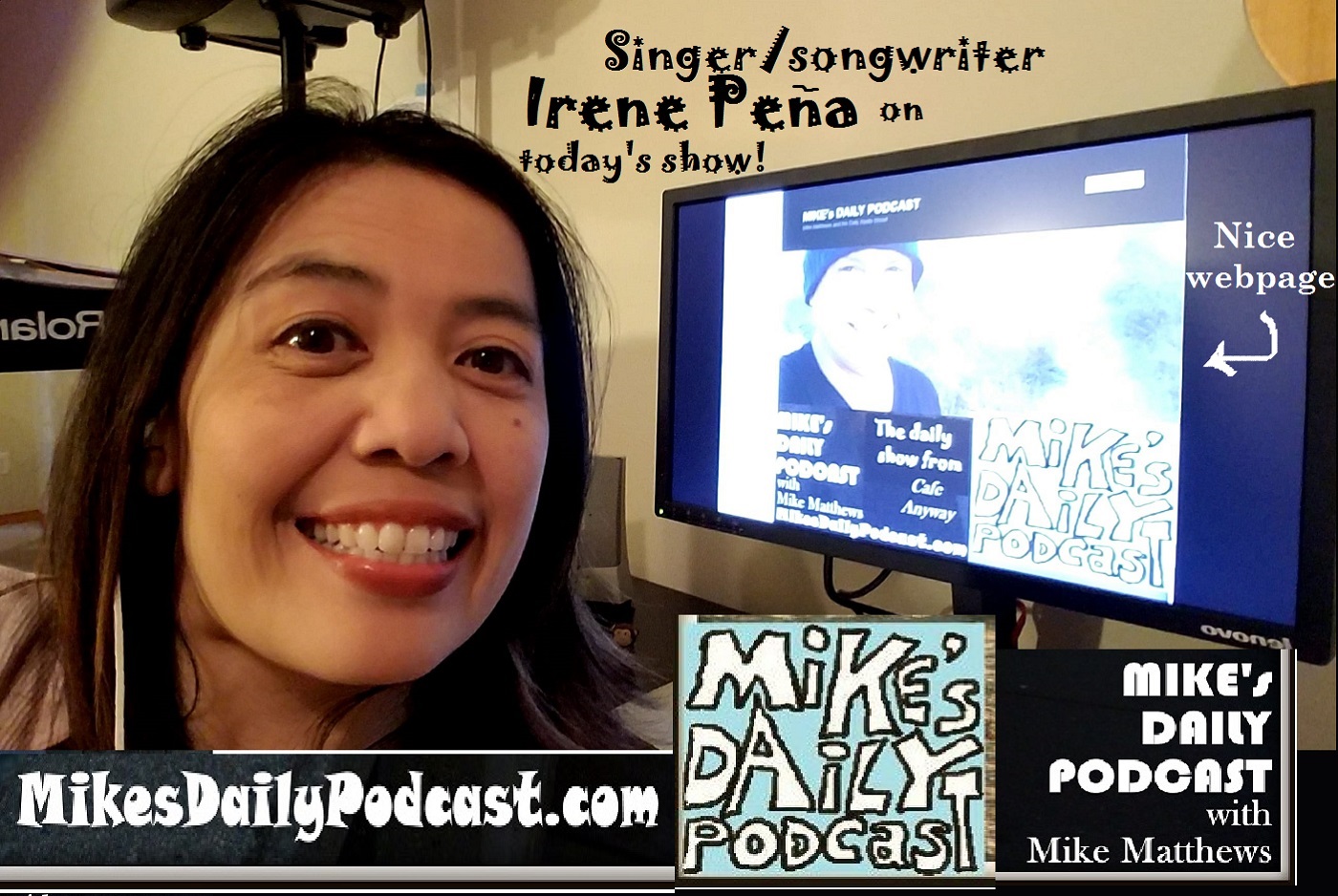 In 2018 we chatted again right around the beginning of the new year so now we have a tradition! We talked about her songs "Dancing On The Water," "Ridiculous," and the contribution she made to The Knack tribute album. Listen to our January 2018 Into An Interview by clicking here!
Ishi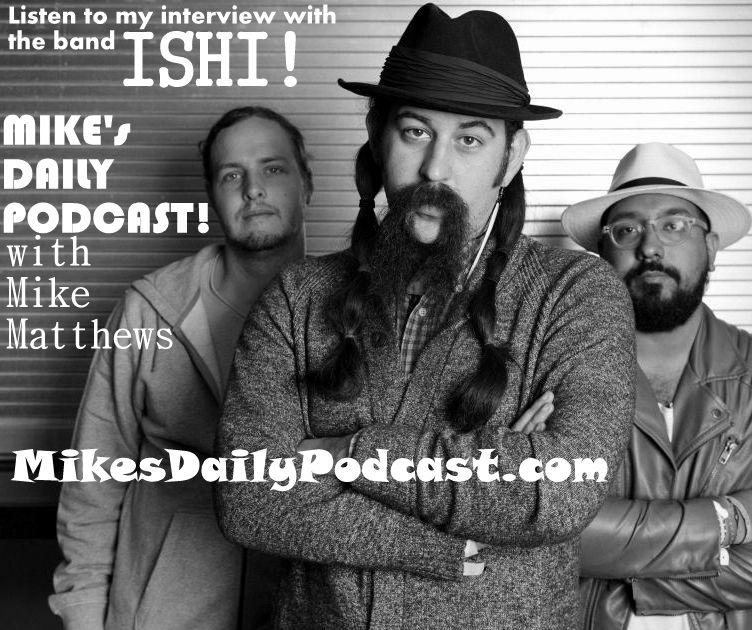 Here's my interview with JT Mudd of the electronic dance band Ishi.  We discuss the indie dance scene and making music in Dallas.  Click here to listen to the interviews along the corresponding shows…
James Wortman
James is an actor/director/producer who's always got some cool project going on.  He helped re-energize radio theater with several productions mostly aired around Halloween and Christmas with his Every Now And Then Theater.  James also finds a way to get interesting celebrities on his radio dramas.
Jelly Belly
I speak to John Jamison of Jelly Belly about everything you'd ever want to know about jelly beans.  Click here to listen to the Mike's Daily Podcast with this interview!
Jiggley Jones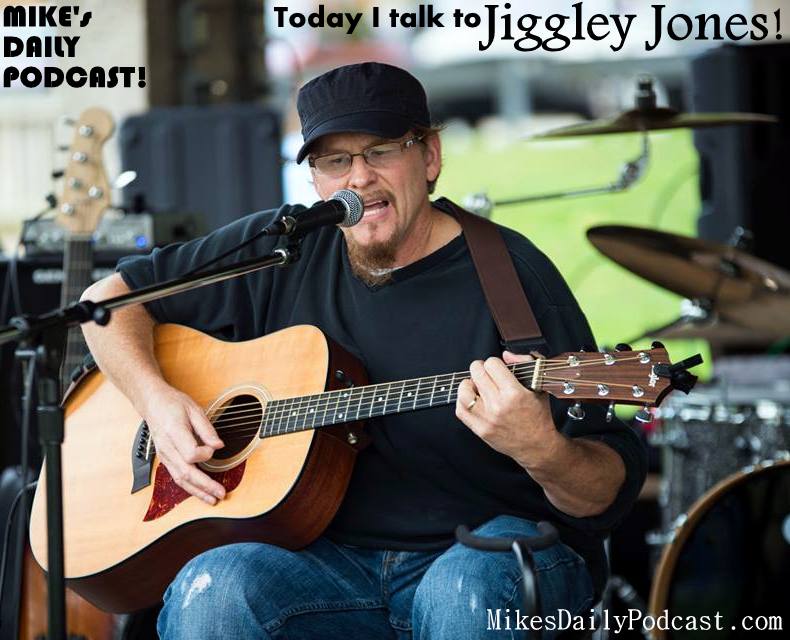 Jiggley is a great Americana Singer/Songwriter who talked to me about his latest album No Spring Chicken.  You can hear the interview as well as the MDP it was featured on by clicking below…
We talked again about a year later and discussed his new album A Mountain, A Struggle, A Tunnel, A Light and working with Grammy nominee producer Dave Moody.  Listen to the interviews along with the shows they were on here…
JOCELYNE ROHRBACH
Jocelyne and I did a show on Wednesday nights on the country station I worked for called "World Wide Websdays" where we she gave interesting computer tips.  This is a little bit of a show from 2004.  The first website mentioned is gone but the second one still exists.  Jocelyne now runs a website called Ventura101.com (which takes you to a Twitter page) and here's a bit of World Wide Websdays included on the Mike's Daily Podcast I played it back on. Click here.
John DeKoven
John has brought comedy to the Diablo Valley with his Bunjo's Comedy Club.  We discuss his life as a comedian and running this very popular comedy stop.
John Graves
John's an awesome financial planner and the author of The 7 % Solution.  We talked about money!
John McEuen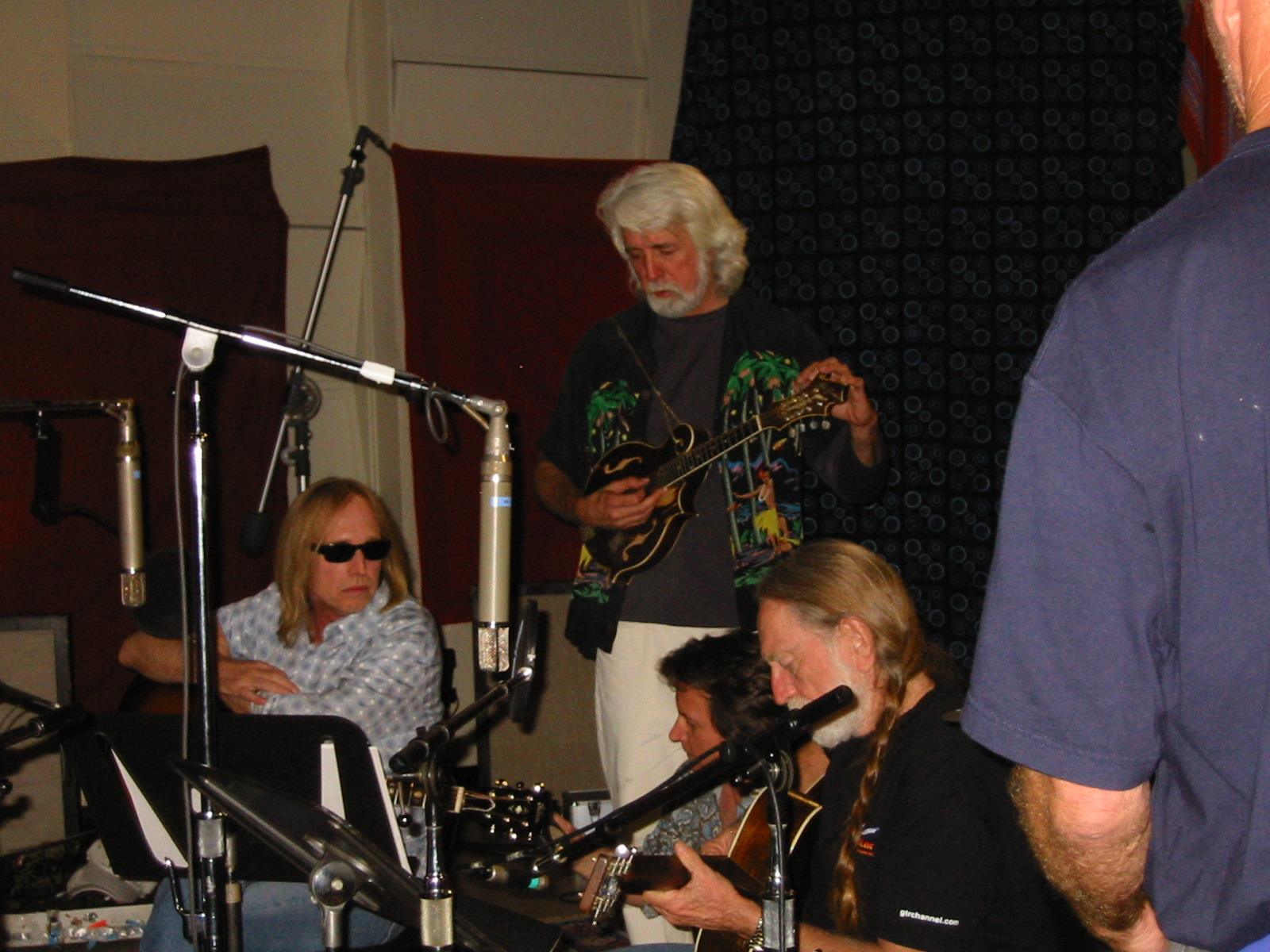 Above I mention getting to know Nathan McEuen, the son of this member of the Nitty Gritty Dirt Band.  We talked about music and how drugs make you a lousy musician.
JOHN RITTER
This is only a tiny little bit of a even a shorter interview I had with the late, wonderful, and vastly talented John Ritter. Someday I will find the cassette that has the whole interview, but till then here's the clip and the whole podcast where I originally featured it. Click here.
Jonathan McEuen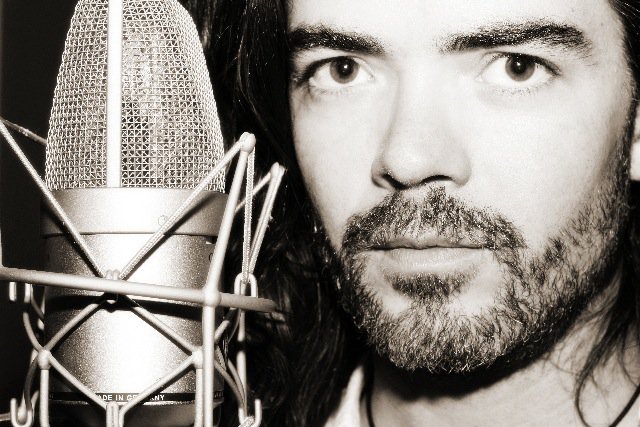 I actually met Nathan's brother Jonathan years ago at the old Cafe Voltaire in Ventura, California.  We discuss that old place and touring with his brother and his father.
Josey Milner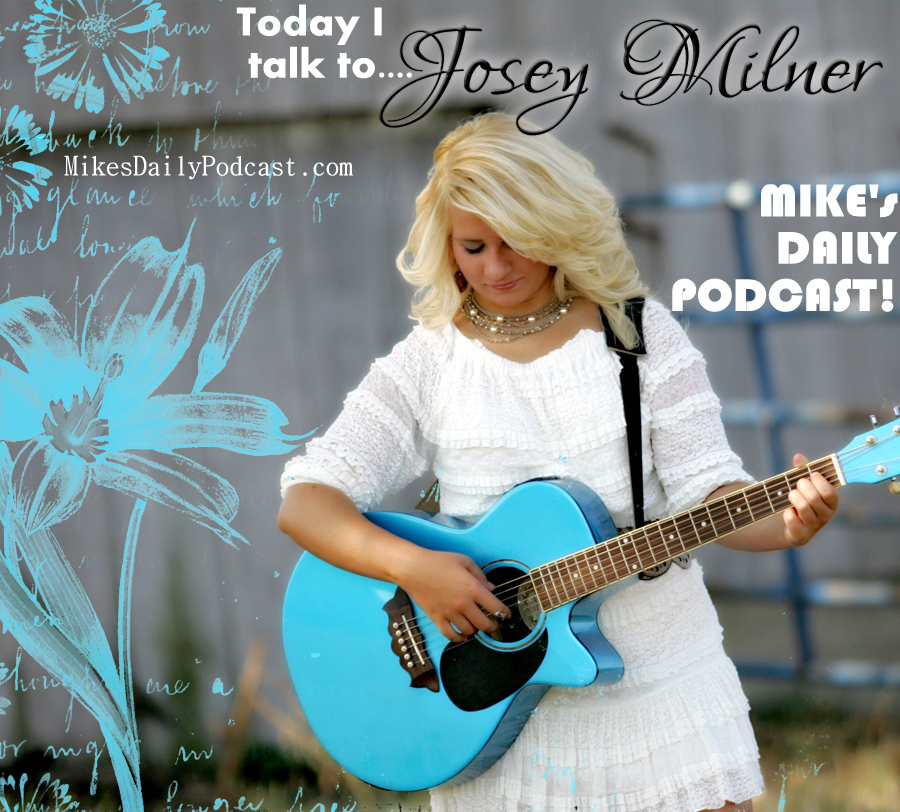 Josey was 17 when I spoke to her.  She was so much fun!  She is known as Kansas City's Princess of Country Music and she's got a great sound!  Listen to our interviews along with the corresponding MDP's they were featured on by clicking on the links below…
And then she and I spoke again about a year later in 2014 and had a fun time…
K.S. Rhoads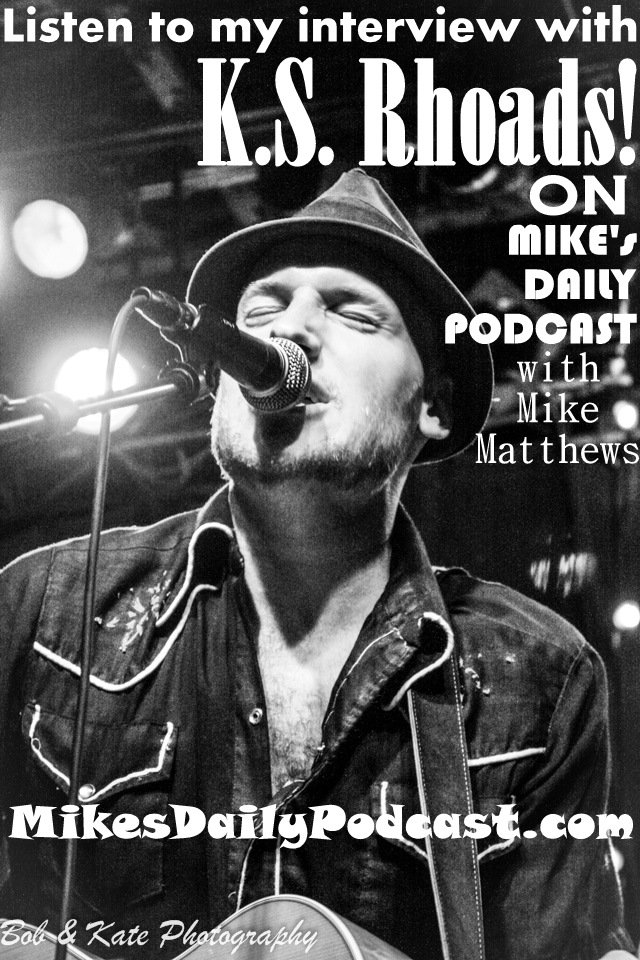 I was so happy to find out K.S. Rhoads was going to let me interview him despite his very busy schedule. We learn about the behind-the-scenes of Nashville: Both the television show and the actual city. Plus we hear about how he makes his lush, beautiful songs. Listen to the different parts of the interview along with the shows they were on here…
Katie Garbibaldi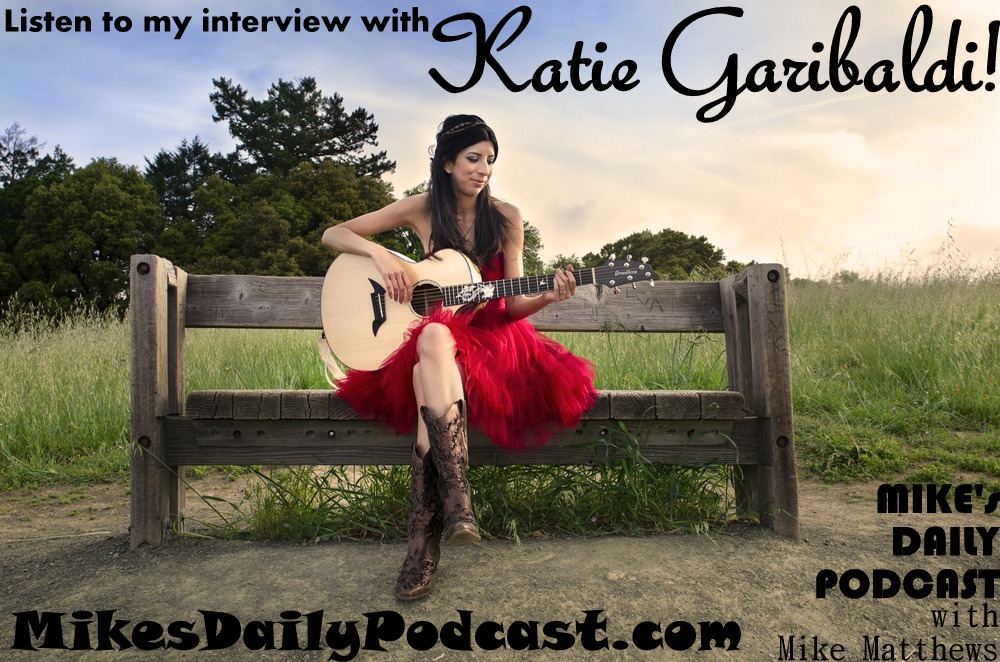 Katie Garibaldi was featured in the "Holiday 2014" issue of Guitar Player Magazine.  We met at a crazy busy San Francisco cafe/laundromat and chatted about her album "Follow Your Heart."  Listen to the different parts of the interview along with the shows they were featured on here…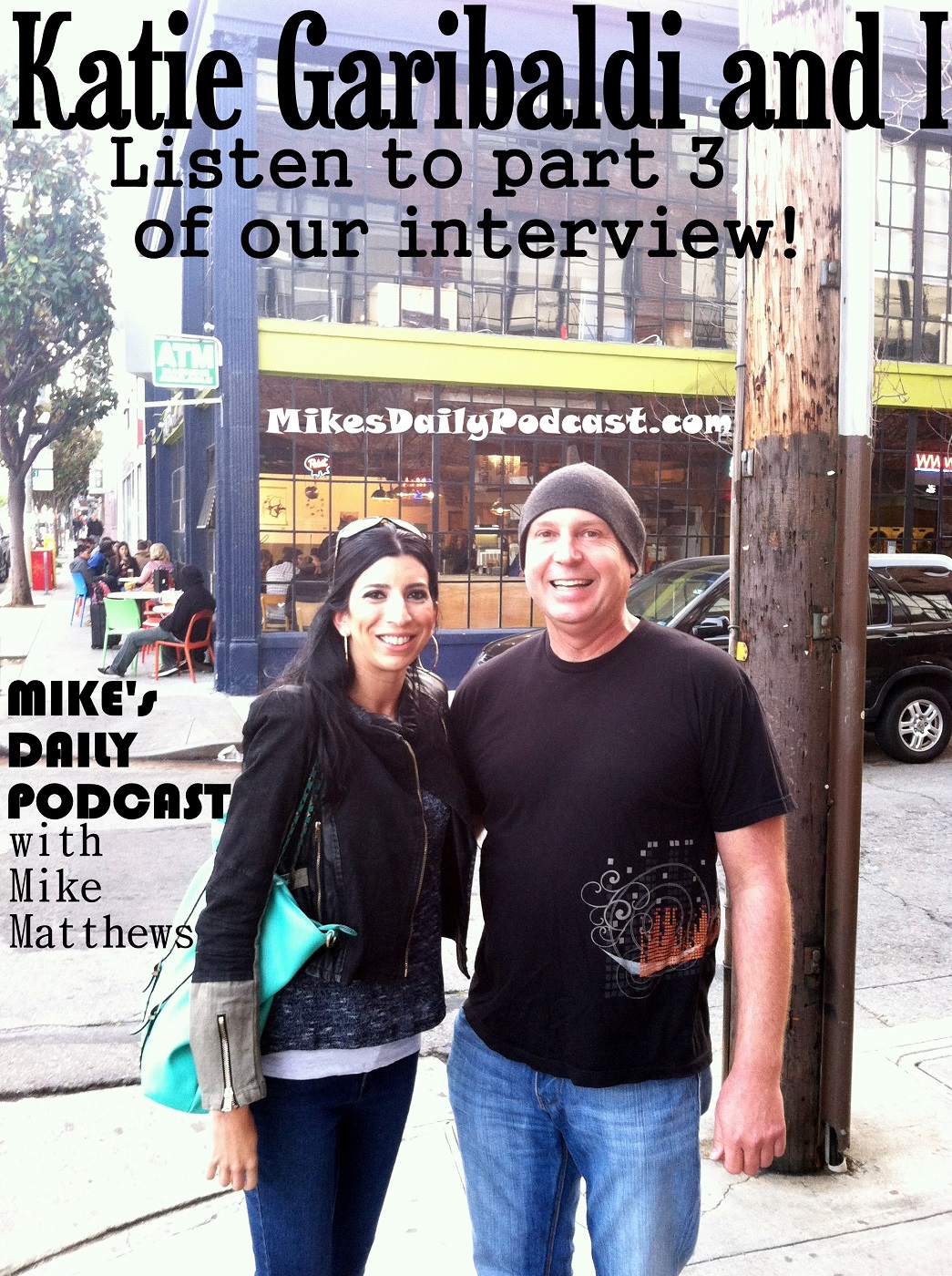 Then in 2017 I got to interview Katie Garibaldi again just before she released her Christmas album. Listen to our chat by clicking here!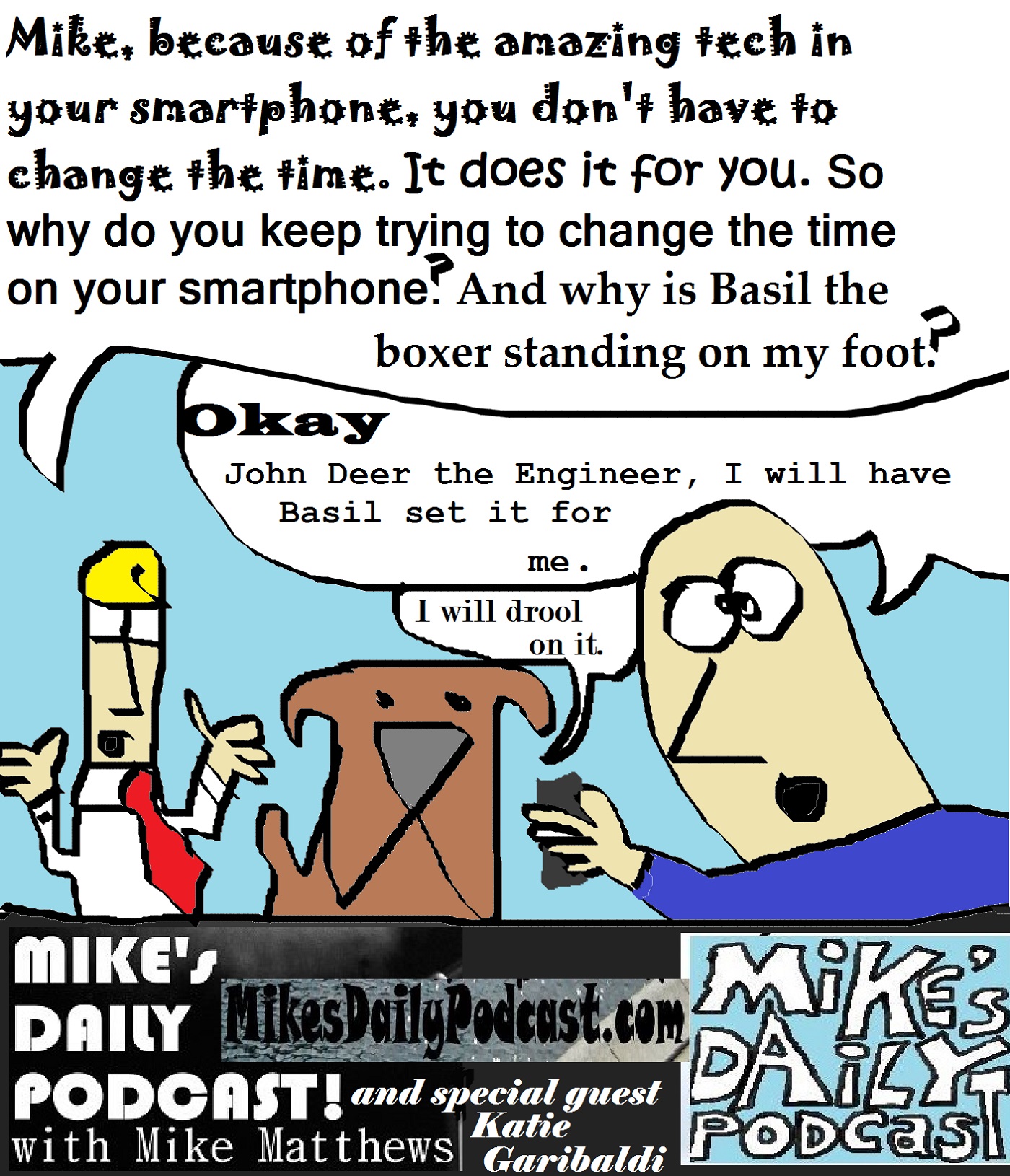 KaylaBswaggin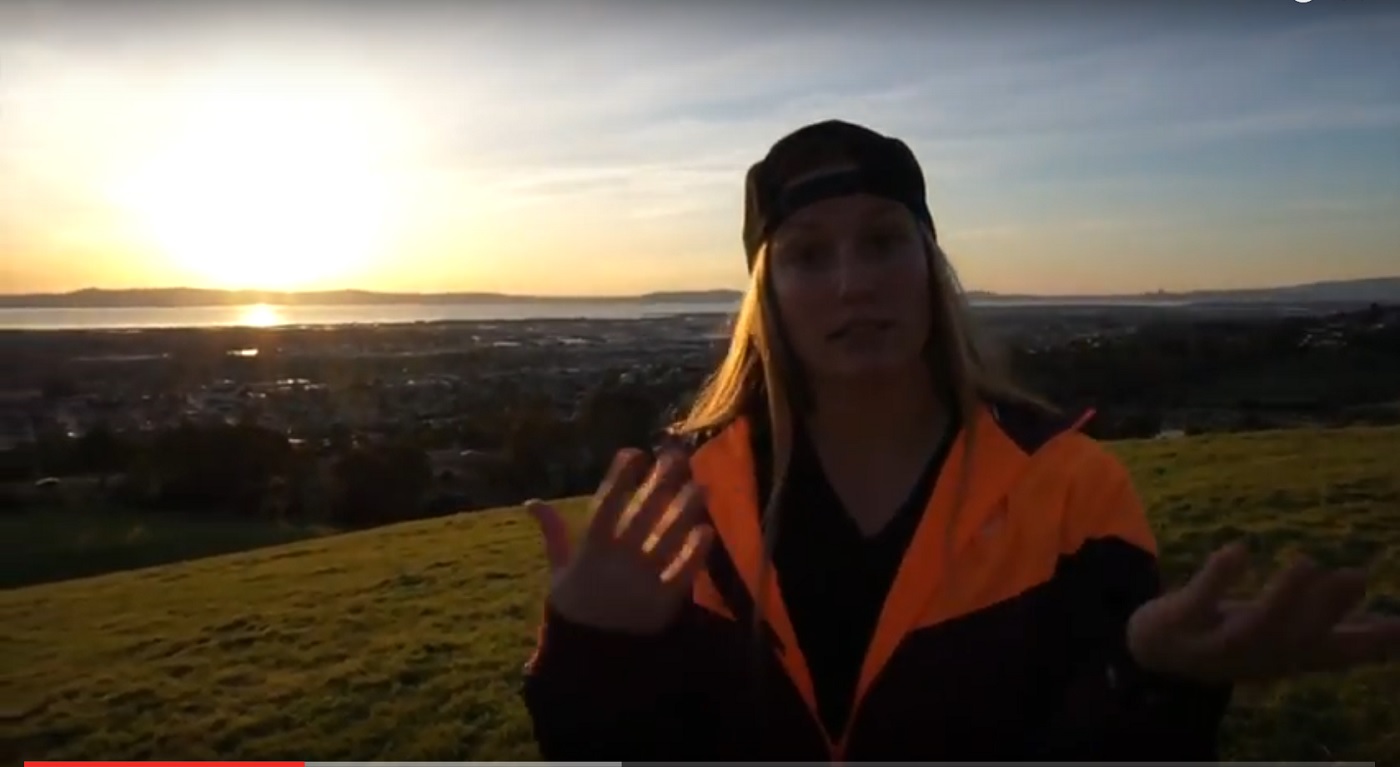 I spoke with podCastro Valley's very own Kayla about her raps and how it feels to be the first rap artist on Mike's Daily Podcast! Listen to our Into an Interview featuring a couple of her songs by clicking here.
KEITH URBAN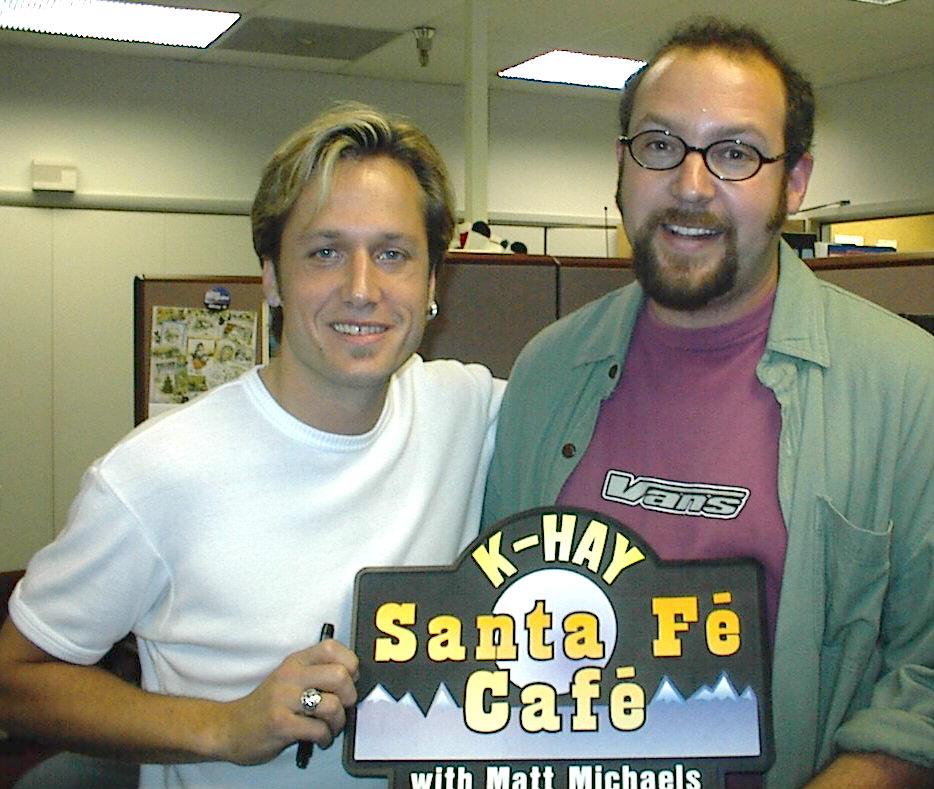 Before he married Nicole Kidman, before he became a friend to Katie Holmes (and who knows what he knows about that whole Scientology world) he was interviewed by yours truly.  A couple years after this interview he had huge crossover success with the song "You'll Think of Me." Listen to it by clicking here…
Kinderjazz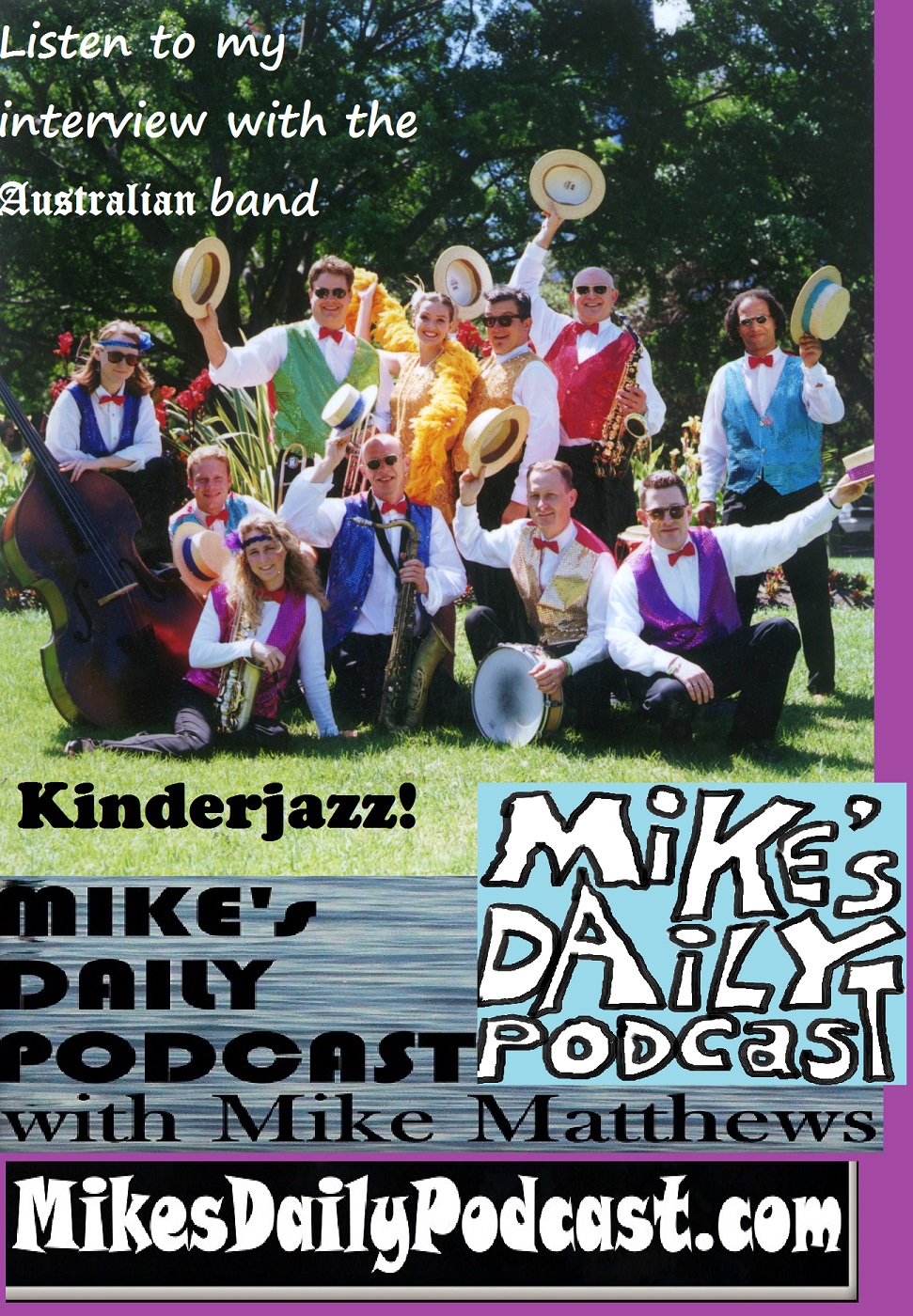 I spoke with Christobel Llewellyn of the Australian jazz band for kids called Kinderjazz about what brought them together and their mission. Hear the three parts here…
Kinetics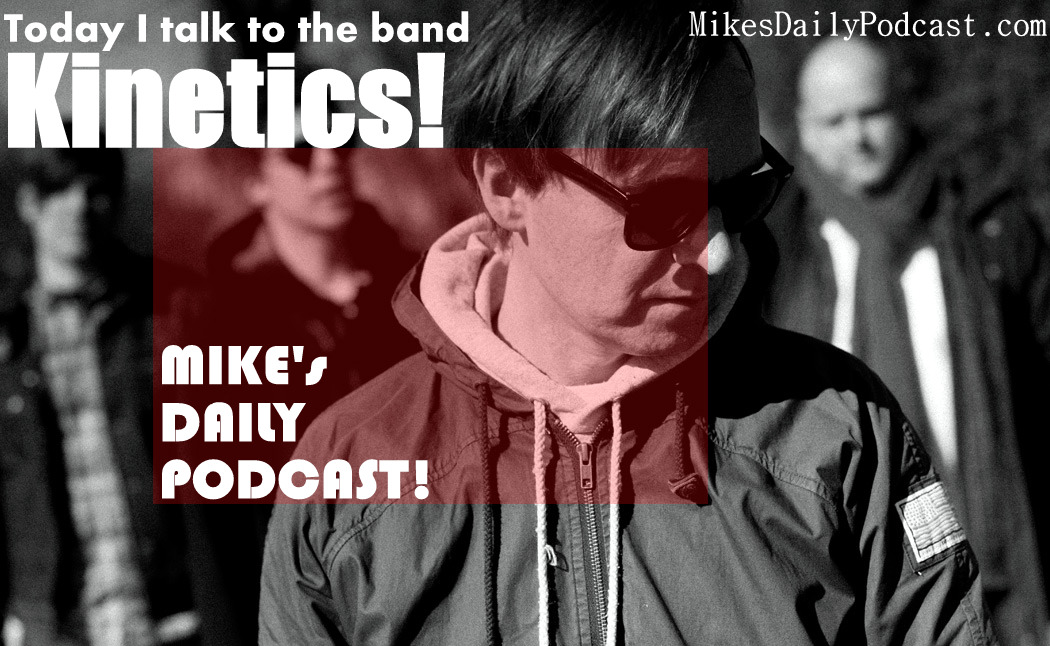 My first intercontinental Skype call with Sweden!  I spoke with Fredrik Solfors, the guitarist and lead singer for the band Kinetics.  We talked about Sweden, Swedish bands, Swedish meatballs, Swedish, and other fun topics.  Listen to the interview and the corresponding show here…
Kitten Grenade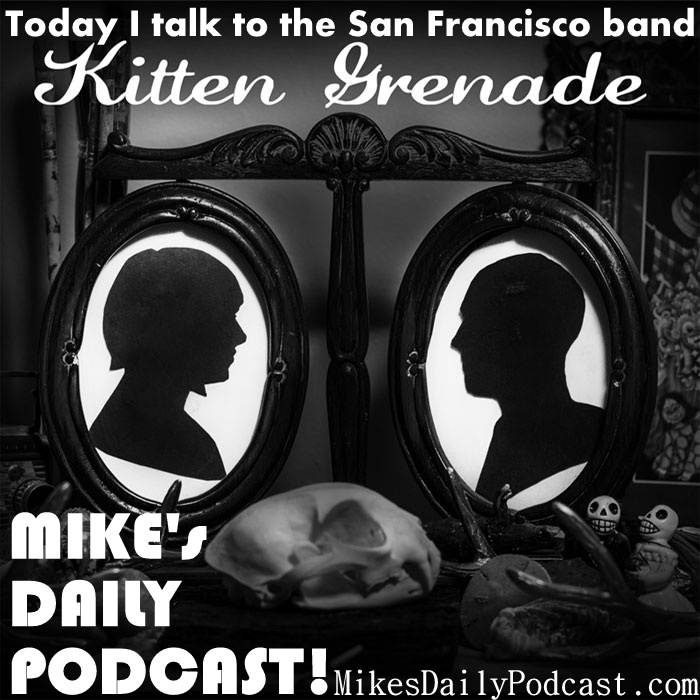 Katelyn Sullivan of Kitten Grenade talked to me about her interesting sound and where her songs came from as well as what it's like living in San Francisco.  Listen to the two parts of our interview along the shows they were with here…
Kye Alfred Hillig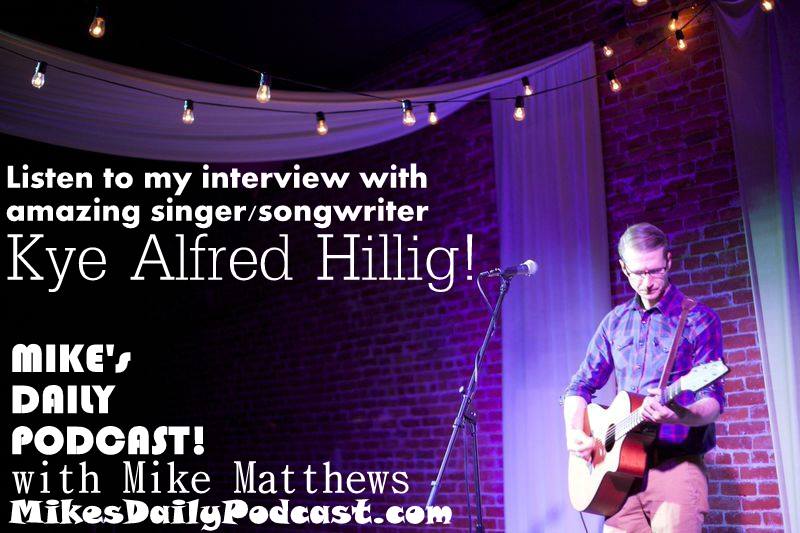 If anyone says the age of the singer/songwriter has gone hasn't listened to Kye.  He's such a nice guy and a prolific a songwriter.  I was lucky to have spoken to him before in person, but this time we spoke over the phone.  We talk about songwriting and how to deal with mortality here (click on the parts to hear the interview and the different shows they were on)…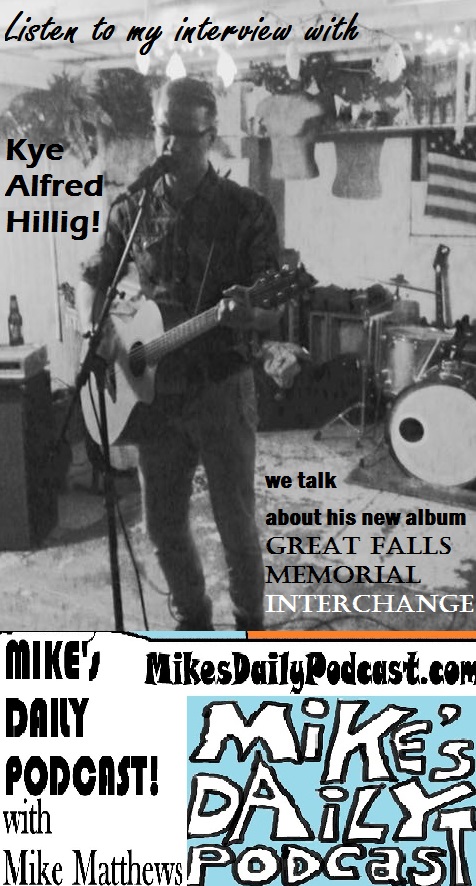 In January 2016 Kye Alfred Hillig came back as we chatted on the phone and talked about his new album called Great Falls Memorial Interchange. I featured four songs and four parts of our Into An Interview you can hear here…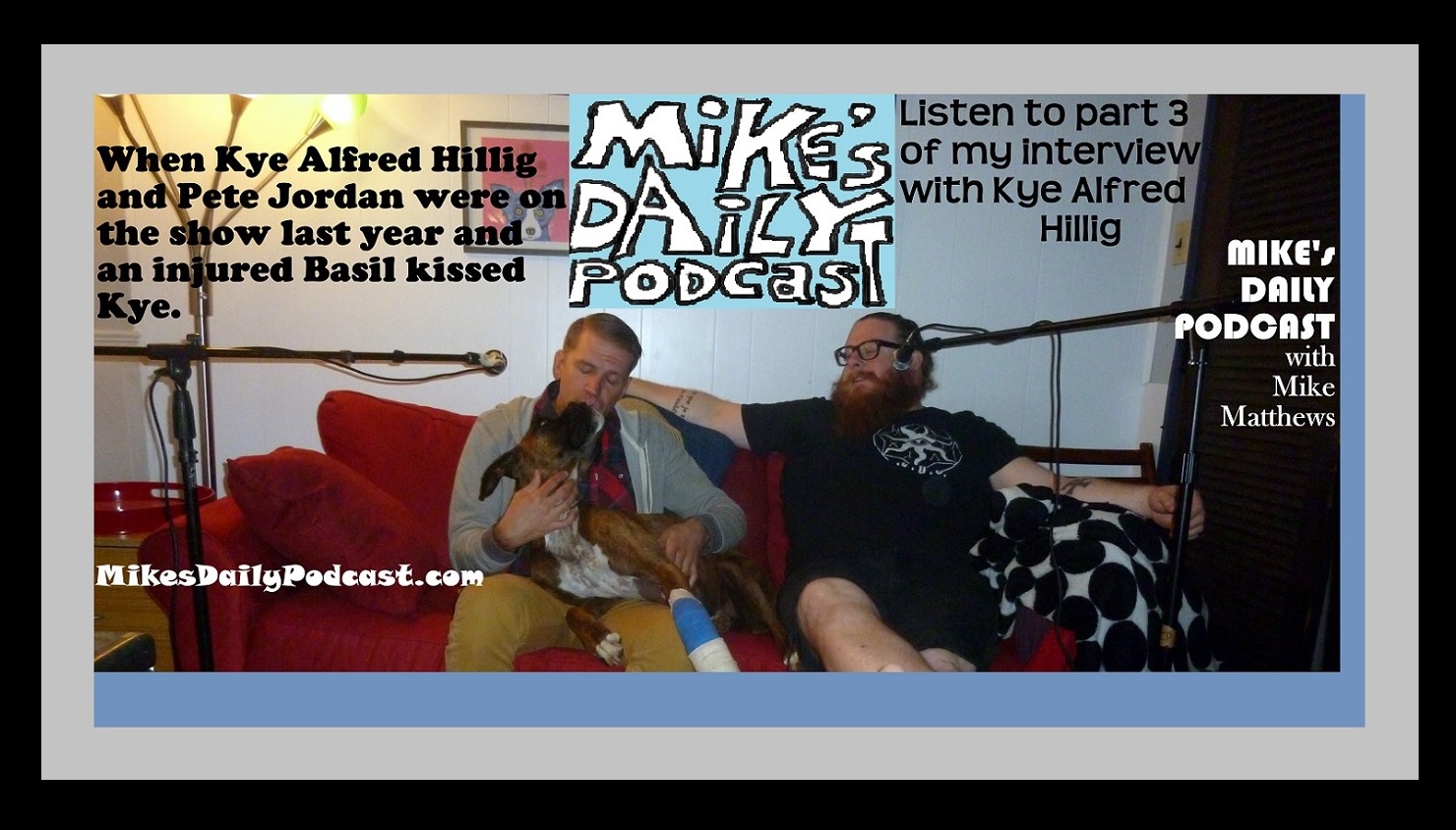 Kye then came back to the Bay Area in June of 2016 where I spoke to him very briefly before he hit the road and drove from San Francisco to Colorado. We talked about some of my favorite Kye Alfred Hillig songs. Listen to our chat and the show it was featured on by clicking here.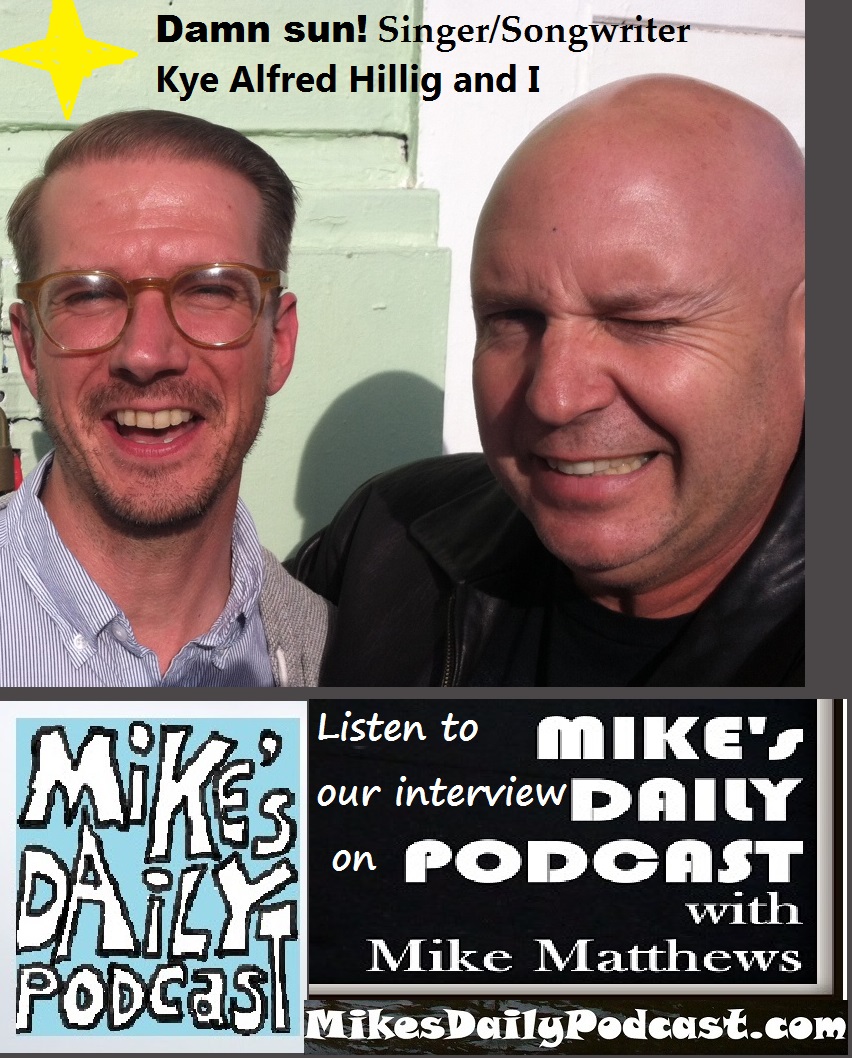 Over a year later, Kye checked in again at Café Anyway with new music off his album called "Fossil." We discussed how nuts I am about his music and why making this album was EXTREMELY difficult. Listen to it by clicking here.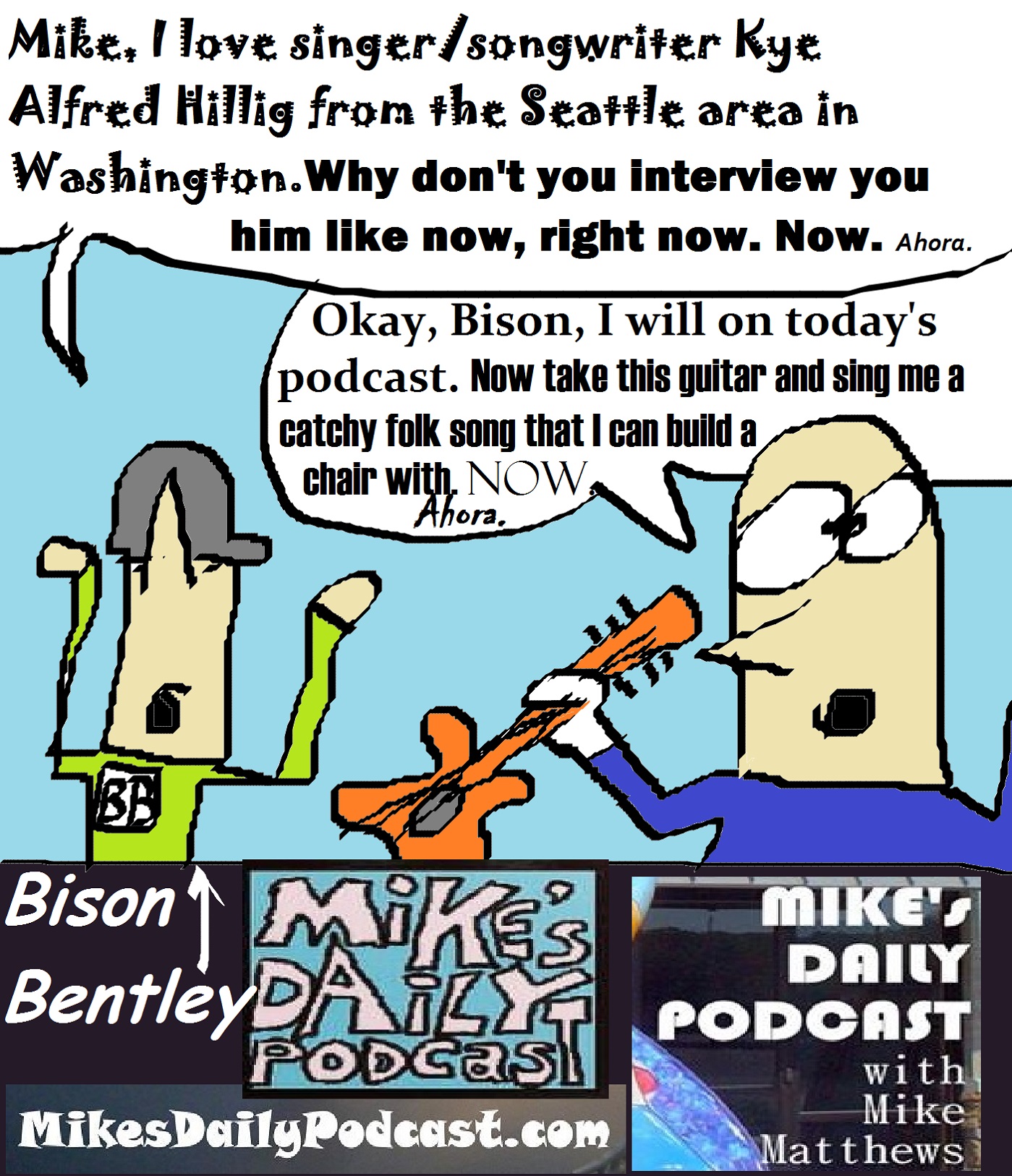 Laurel Poeton
No, not Laura Prepon.  I met Laurel at a PodCastro Valley mixer and when I talked to her I was amazed by her amazing travel stories.  Plus she knows a bunch about transportation projects going on in Alameda since she works for the county.  Hear both parts of our interesting conversation along with the shows they were featured on here…
LEE GREENWOOD
I met Lee in 2002 a year after 9/11 so he was promoting an updated version of "God Bless the U.S.A." He and I chatted about when he met several presidents on one day and some of the relationships he developed with them. Click here for the first part of our interview along with the podcast it was featured on.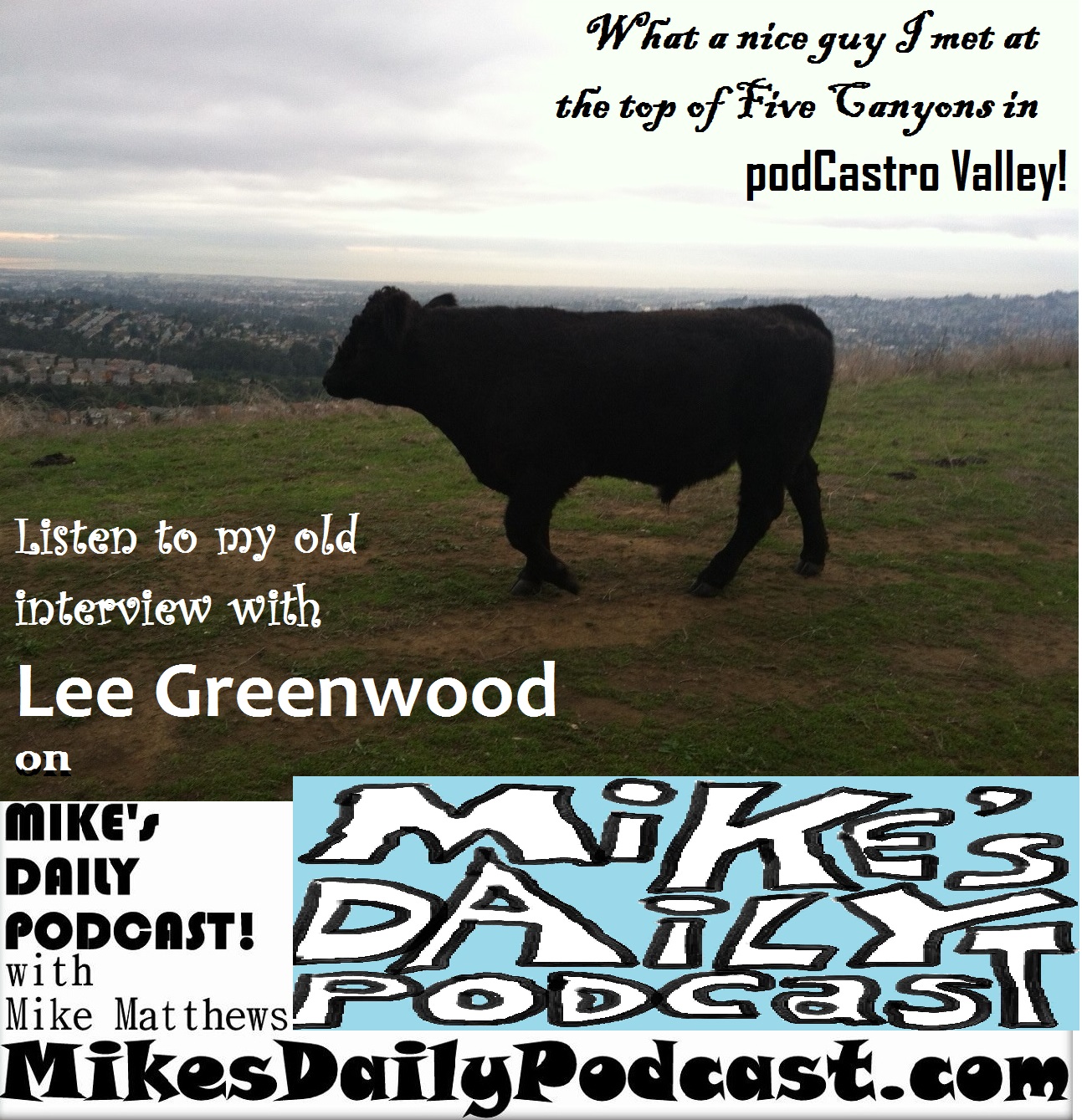 And click here to listen to the QUICK last part of the interview and the podcast it was on.
Leslie Beth Wish
Psychologist LB has some helpful tips about how to pull yourself out of that dark place after a break up and how to be happy being single.  We chatted just before Valentine's Day.  Listen to the interview and the Mike's Daily Podcast it was part of by clicking here.
LONESTAR
Dean Sams called me on the phone and put up with my horrible interviewing skills.  A little after this interview they had a huge, huge crossover hit with "Amazed" and then later with "I'm Already There."
Loose Fruit Museum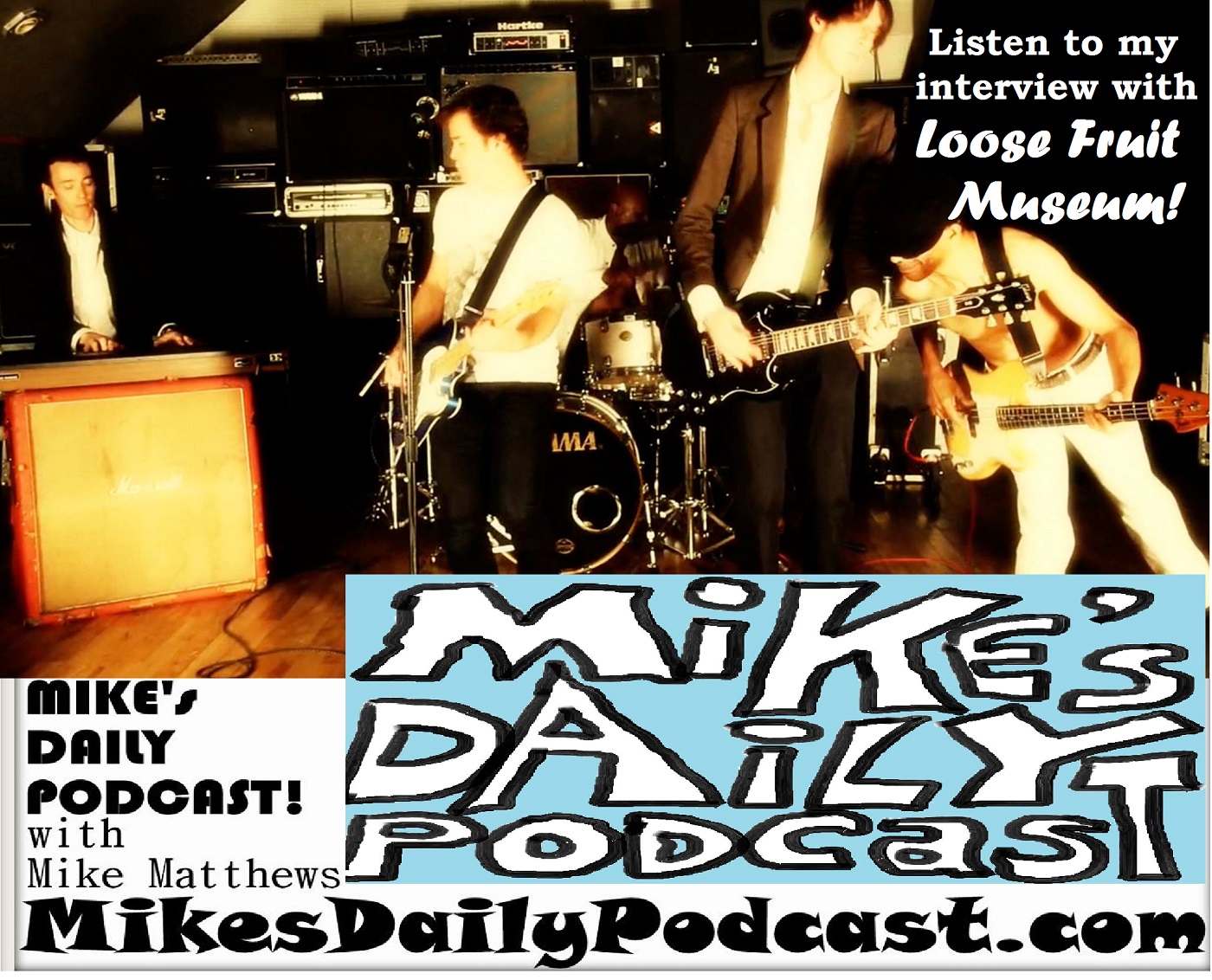 I spoke with Loose Fruit Museum over Skype which allowed me to see their wonderful rehearsal space. We talked about their interesting life in England and their music. Listen to the two part interview and the podcasts they were featured on here…
Lowlands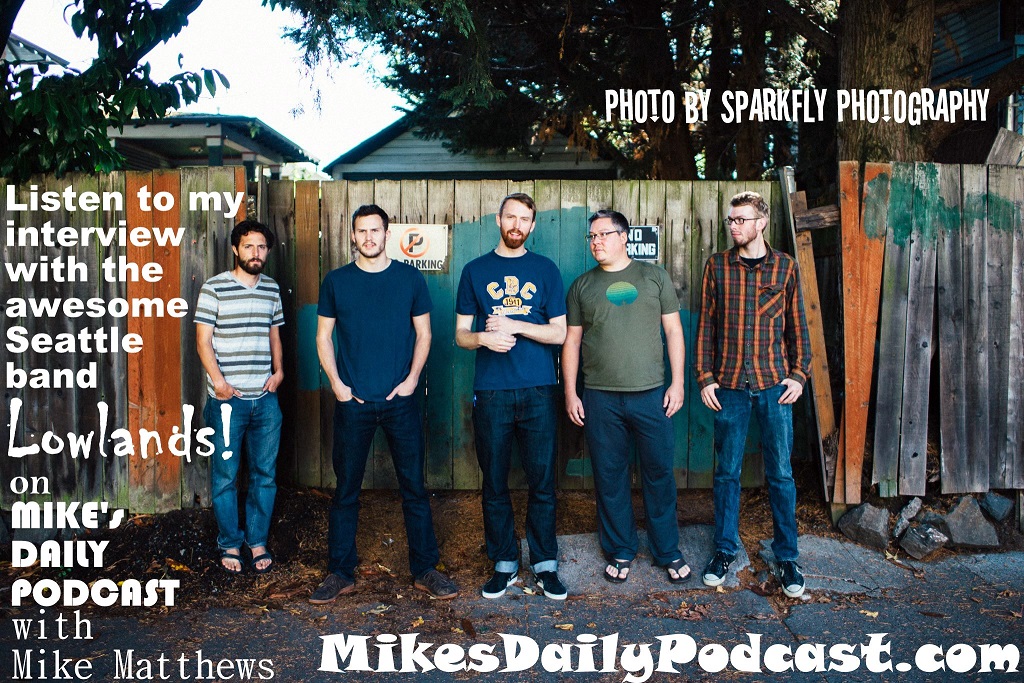 I spoke with Lowlands founder Tom Rorem on Skype and watched him drink a delicious beer sitting somewhere in Seattle.  I was quite jealous.  NevertheFREAKINless, I absolutely love his music!  Listen to our chat and some of his great tunes here…
On to Interviews M through R…by clicking here!