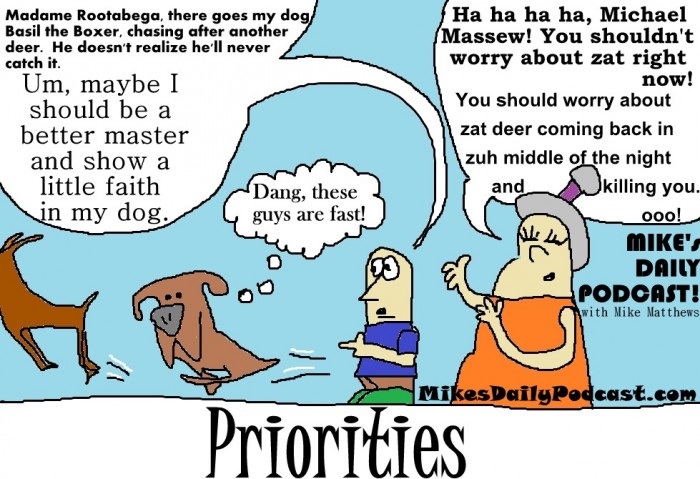 MIKE's DAILY PODCAST effizode 705
I have tried to write a Country song or two.  However, I don't play the guitar, and you really need a guitar or some kind of stringed instrument to write a Country song.  Keyboards don't work.  You end up writing ballads, and though many Country songs are ballads, as you will hear on today's show to truly write a hit you need something that gets people dancin'!  I guess I'll stick with the weird, undefinable, un-lucrative songwriting that I do.  Oh, well I guess I defined it.
Today we hear from Benita, the Disgruntled Fiddle Player, and the Brewmaster, PLUS it's the FINALE of my INTO AN INTERVIEW with the COUNTRY MUSIC singer named HICKS!
Tomorrow it's the return of the much loved feature called NEWS RANDOM, plus we'll hear from Madame Rootabega, Valentino, and Bison Bentley!
Email MikesDailyPodcast@gmail.com
Website http://MikesDailyPodcast.com
iTunes http://itunes.apple.com/us/podcast/michaelmatthewss-podcast/id318601461
Facebook Page http://facebook.com/MikesDailyPodcast
Twitter Page http://twitter.com/MikeTalks
Tumblr Page http://MikesDailyPodcast.tumblr.com
Yelp Page http://www.yelp.com/biz/Mikes-Daily-Podcast-castro-valley
MixCloud http://www.mixcloud.com/MikesDailyPodcast
Spreaker http://www.spreaker.com/user/mikematthews
SoundCloud http://soundcloud.com/MikesDailyPodcast
YouTube http://youtube.com/MikesDailyPodcast