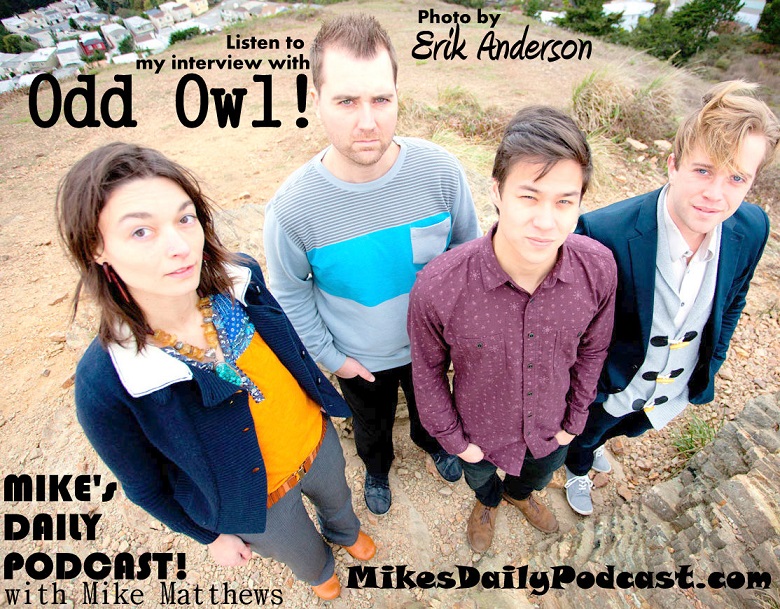 MIKE's DAILY PODCAST effizode 714
What's the deal with all the abandoned leather couches lately?  Is it the Leather Couch Rapture and all the couches we see got left behind?  We dive into this mystery on today's show.
Today we hear from Benita, the Disgruntled Fiddle Player, and the Brewmaster, PLUS it's the return of the much-loved segment INTO AN INTERVIEW where I talk to the lead singer of the San Francisco band ODD OWL, Carmen Caruso!
Tomorrow I'll have part 2 of my INTO AN INTERVIEW with CARMEN CARUSO of the band ODD OWL, plus we'll hear from Madame Rootabega, Valentino, and Bison Bentley!
Email MikesDailyPodcast@gmail.com
Website http://MikesDailyPodcast.com
iTunes http://itunes.apple.com/us/podcast/michaelmatthewss-podcast/id318601461
Facebook Page http://facebook.com/MikesDailyPodcast
Twitter Page http://twitter.com/MikeTalks
Tumblr Page http://MikesDailyPodcast.tumblr.com
Yelp Page http://www.yelp.com/biz/Mikes-Daily-Podcast-castro-valley
MixCloud http://www.mixcloud.com/MikesDailyPodcast
Spreaker http://www.spreaker.com/user/mikematthews
SoundCloud http://soundcloud.com/MikesDailyPodcast
YouTube http://youtube.com/MikesDailyPodcast