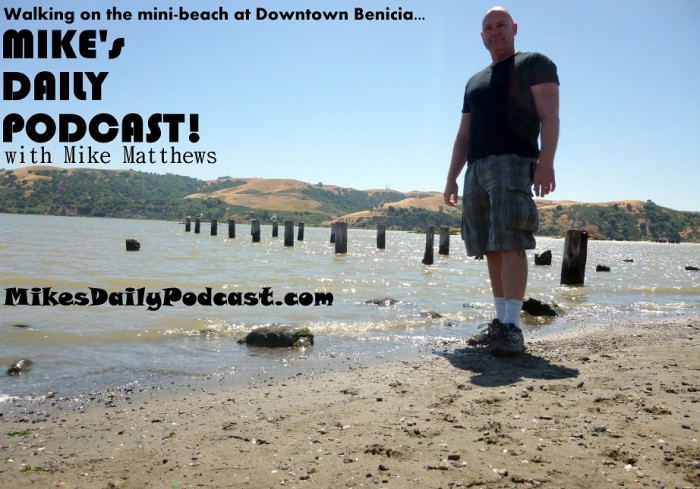 MIKE's DAILY PODCAST effizode 715
There's a war of pysches in the Bay Area: between the Peninsula and the East Bay.  Peninsula has expensive cars, traffic, expensive restaurants, and no shortage of "no U turn" signs.  The East Bay has food trucks, graffiti, tattoos, and sunshine.  Will one side have enough and burn one of the three bridges that connect us?  Hopefully not.  I hope not.
Today we hear from Madame Rootabega, Valentino, and Bison Bentley, PLUS it's PART 2 of my INTO AN INTERVIEW with the lead singer of the San Francisco band ODD OWL, Carmen Caruso!
Tomorrow I'll have the FINALE of my INTO AN INTERVIEW with CARMEN CARUSO of ODD OWL, plus we'll hear from Chely Shoehart, Floyd the Floorman, and John Deer the Engineer!
Email MikesDailyPodcast@gmail.com
Website http://MikesDailyPodcast.com
iTunes http://itunes.apple.com/us/podcast/michaelmatthewss-podcast/id318601461
Facebook Page http://facebook.com/MikesDailyPodcast
Twitter Page http://twitter.com/MikeTalks
Tumblr Page http://MikesDailyPodcast.tumblr.com
Yelp Page http://www.yelp.com/biz/Mikes-Daily-Podcast-castro-valley
MixCloud http://www.mixcloud.com/MikesDailyPodcast
Spreaker http://www.spreaker.com/user/mikematthews
SoundCloud http://soundcloud.com/MikesDailyPodcast
YouTube http://youtube.com/MikesDailyPodcast