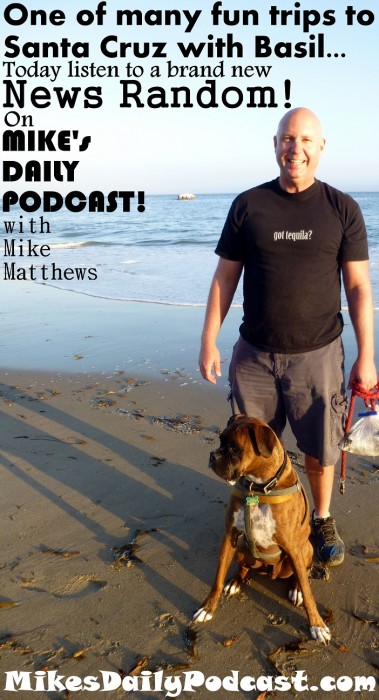 MIKE's DAILY PODCAST effizode 747
I must admit I've posted one or two pictures of myself on my podcast's website and my facebook (the name of which begs one to actually post their face from time to time).  I have not had any facial hair for over a year now, and PEOPLE STILL ARE SURPRISED when they see I've shaved it all off.  They have no excuse, they're my facebook friends.  They don't think I'm important enough to ever look at my timeline.  Or facebook has decided I don't post anything interesting enough to put into other people's news feeds.  Either way, I think I've wasted more than my quota of words over this subject and I'll just finish by writing…another Iceland volcano.  Wow.
Today we hear from Benita, the Disgruntled Fiddle Player, and the Brewmaster, PLUS it's the return of the much loved segment NEWS RANDOM where we look at some recent interesting stories from the world of SCIENCE!
Next show, I will be speaking with an amazing singer and songwriter named KYE ALFRED HILLIG and we'll be hearing some new songs off his new album called THE BUDDHIST, plus we'll hear from Madame Rootabega, Valentino, and Bison Bentley!
Email MikesDailyPodcast@gmail.com
Website http://MikesDailyPodcast.com
iTunes http://itunes.apple.com/us/podcast/michaelmatthewss-podcast/id318601461
Facebook Page http://facebook.com/MikesDailyPodcast
Twitter Page http://twitter.com/MikeTalks
Tumblr Page http://MikesDailyPodcast.tumblr.com
Yelp Page http://www.yelp.com/biz/Mikes-Daily-Podcast-castro-valley
PodOmatic http://MichaelMatthews.podomatic.com
MixCloud http://www.mixcloud.com/MikesDailyPodcast
Spreaker http://www.spreaker.com/user/mikematthews
Stitcher http://www.stitcher.com/podcast/mikes-daily-podcast
SoundCloud http://soundcloud.com/MikesDailyPodcast
YouTube http://youtube.com/MikesDailyPodcast