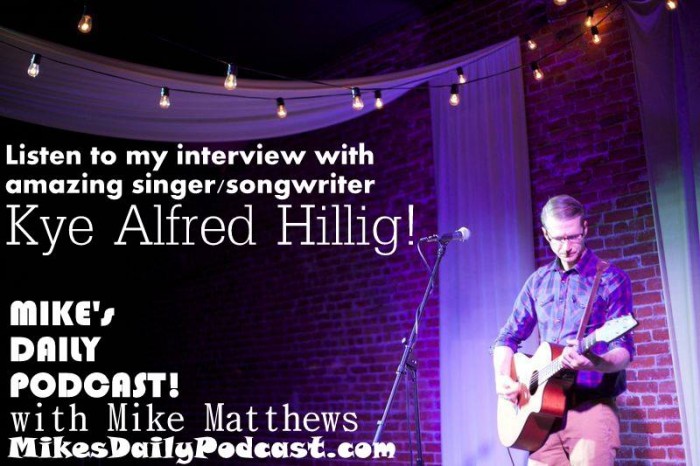 MIKE's DAILY PODCAST effizode 748
I'm getting a little tired of noisy vehicles.  I live on a street where 2 buses going either way pass by at the beginning of each hour during the week.  There is a wealth of big pickup truck driving people in PodCastro Valley that roar by and shake my windows constantly.  If I'm standing outside trying to have a conversation I get drowned out by gas guzzling monstrosities.  Enough about air pollution.  I say let's combat noise pollution!  Damn I'm old.
Today we hear from Madame Rootabega, Valentino, and Bison Bentley, PLUS it's the return of the much loved segment INTO AN INTERVIEW where I speak with the fascinating WASHINGTON singer/songwriter KYE ALFRED HILLIG!
Tomorrow I'll have PART 2 of my INTO AN INTERVIEW with KYE ALFRED HILLIG, plus we'll hear from Chely Shoehart, Floyd the Floorman, and John Deer the Engineer!
Check out Kye's new album here http://KyeAlfredHillig.bandcamp.com