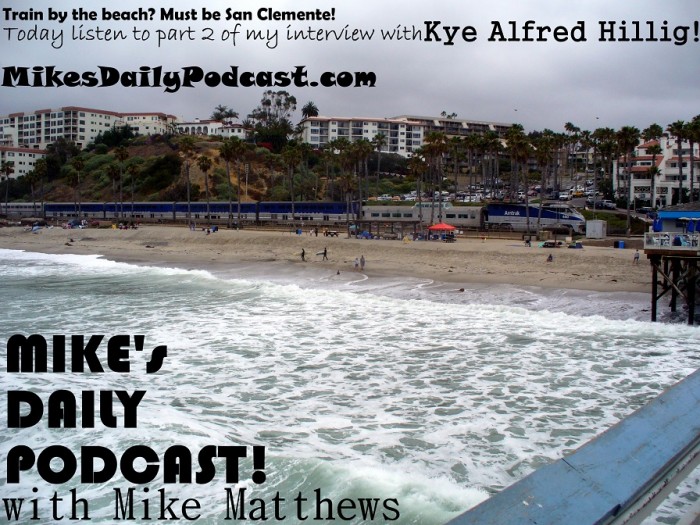 MIKE's DAILY PODCAST effizode 749
Listen to this show at this mp3 link…
Or here…
Or…
When you name drop, an angel gets his anvil and tries to drop it on you.  Don't name drop.  I don't care if your second cousin taught Tony Bennett how to play guitar.  I don't care if you sing the blues with a bar band that everyone in Pissantia knows.  I've never been to Pissantia, and I suggest you don't either.  That's my two cents for today.
Today we hear from Chely Shoehart, Floyd the Floorman, and John Deer the Engineer, PLUS it's PART 2 of my INTO AN INTERVIEW with singer/songwriter KYE ALFRED HILLIG!
Tomorrow I'll have PART 3 of my INTO AN INTERVIEW with KYE ALFRED HILLIG, plus we'll hear from Benita, the Disgruntled Fiddle Player, and the Brewmaster!
Check out Kye's new album here http://KyeAlfredHillig.bandcamp.com
Email MikesDailyPodcast@gmail.com
Website http://MikesDailyPodcast.com
iTunes http://itunes.apple.com/us/podcast/michaelmatthewss-podcast/id318601461
Facebook Page http://facebook.com/MikesDailyPodcast
Twitter Page http://twitter.com/MikeTalks
Tumblr Page http://MikesDailyPodcast.tumblr.com
Yelp Page http://www.yelp.com/biz/Mikes-Daily-Podcast-castro-valley
PodOmatic http://MichaelMatthews.podomatic.com
MixCloud http://www.mixcloud.com/MikesDailyPodcast
Spreaker http://www.spreaker.com/user/mikematthews
Stitcher http://www.stitcher.com/podcast/mikes-daily-podcast
SoundCloud http://soundcloud.com/MikesDailyPodcast
YouTube http://youtube.com/MikesDailyPodcast