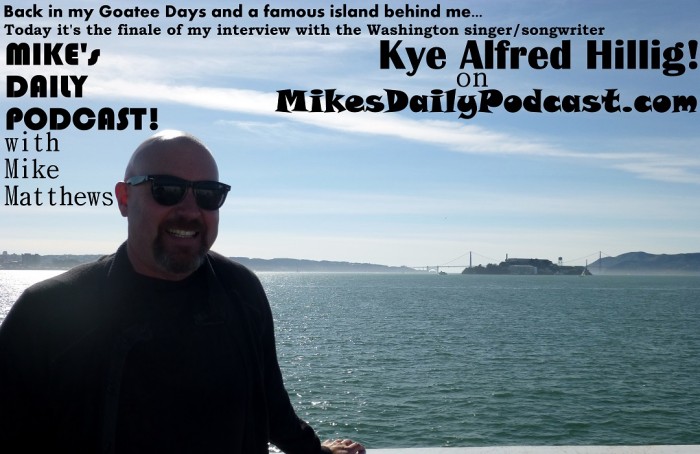 MIKE's DAILY PODCAST effizode 751
My Labor Day Weekend has begun in an interesting way.  We look at that and then look away really quick because we heard that cheesy late 80's Chicago song "Look Away"…baby look away.  Then we laugh at ourselves because we remember 80's songs and then we realize we chose a career in radio back then so that sort of goes with the territory.  Then we break for tea.
Today we hear from Madame Rootabega, Valentino, and Bison Bentley, PLUS it's the FINALE of my INTO AN INTERVIEW with the singer/songwriter from Washington state KYE ALFRED HILLIG!
Tomorrow it's the return of the much loved segment DO YOU KNOW DAT? where we'll have a look at some surprising stories in the world of business, PLUS we'll hear from Chely Shoehart, Floyd the Floorman, and John Deer the Engineer!