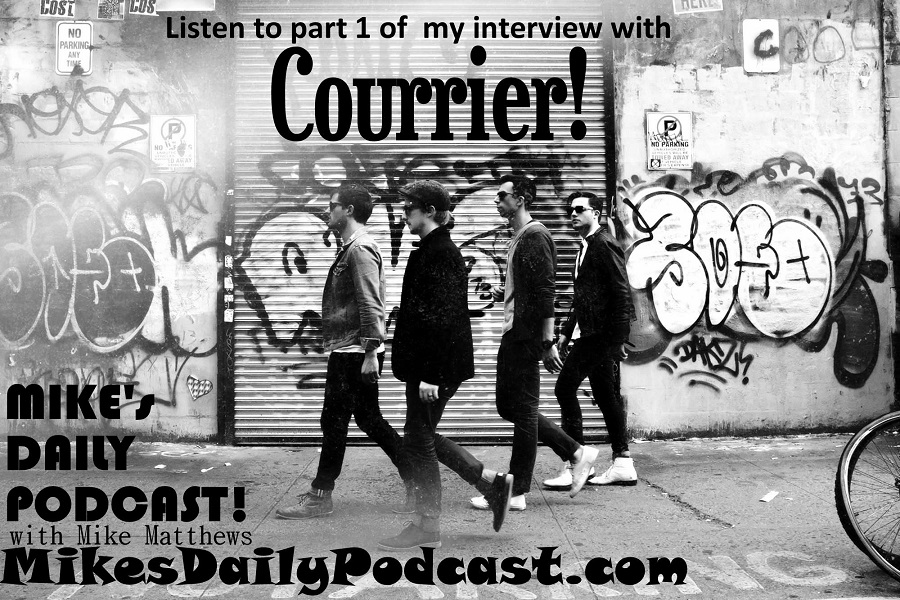 MIKE's DAILY PODCAST effizode 760
Yes, the rules in the Bay Area are strictly enforced, now and then.  A rule about wineries is being enforced in PodCastro Valley and the whole case is a bit odd.  I agree they shouldn't have people working for free at this local winery, but I also feel the labor board that swooped in to stop them were complete bullies and I have dealt with bully law enforcement in the Bay Area before.  Meanwhile people fly through red lights all over town.  Who's bullying those idiots?  No one.  Thus my rant endeth.
Today we hear from Madame Rootabega, Valentino, and Bison Bentley, PLUS it's the return of INTO AN INTERVIEW where I speak with TAYLOR COLE BATHOLOMEW of the Austin, Texas band COURRIER!
Tomorrow it's PART 2 of my INTO AN INTERVIEW with COURRIER, plus we'll hear from Chely Shoehart, Floyd the Floorman, and John Deer the Engineer!
Email MikesDailyPodcast@gmail.com
Website http://MikesDailyPodcast.com
iTunes http://itunes.apple.com/us/podcast/michaelmatthewss-podcast/id318601461
Facebook Page http://facebook.com/MikesDailyPodcast
Twitter Page http://twitter.com/MikeTalks
Tumblr Page http://MikeBlogs.tumblr.com
Yelp Page http://www.yelp.com/biz/Mikes-Daily-Podcast-castro-valley
PodOmatic http://MichaelMatthews.podomatic.com
MixCloud http://www.mixcloud.com/MikesDailyPodcast
Spreaker http://www.spreaker.com/user/mikematthews
Stitcher http://www.stitcher.com/podcast/mikes-daily-podcast
SoundCloud http://soundcloud.com/MikesDailyPodcast
YouTube http://youtube.com/MikesDailyPodcast