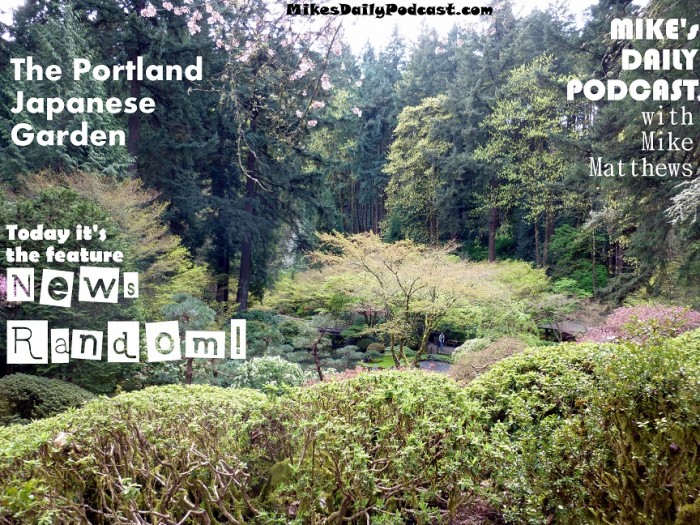 MIKE's DAILY PODCAST effizode 783
Today I bring you the return of the much loved feature NEWS RANDOM, plus we'll hear from Benita, the Disgruntled Fiddle Player, and the Brewmaster!  And we say goodbye to an astronomical historical behemoth, Philae the comet lander.
This BMI thing is really bugging me.  No, not the songwriter royalties thing, but the Body Mass Index.  I talked to someone who's fit and they told me it's not the best gauge to go by.  Yet it still torments me.  It spites me.  I will try to kick your butt, BMI.  I will degrade and diminish you.
Next show I have a very special guest!  We've had bands mostly from THE BAY AREA lately, but next show I'll have a band from DETROIT!  Yes, I'll be speaking with the awesome band, THE DETROIT COBRAS.  Get ready…THE WOMEN SHALL ROCK!!!  We'll also hear from Madame Rootabega, Valentino, and Bison Bentley!
Email MikesDailyPodcast@gmail.com
Website http://MikesDailyPodcast.com
iTunes http://itunes.apple.com/us/podcast/michaelmatthewss-podcast/id318601461
Facebook Page http://facebook.com/MikesDailyPodcast
Twitter Page http://twitter.com/MikeTalks
Tumblr Page http://MikeBlogs.tumblr.com
Yelp Page http://www.yelp.com/biz/Mikes-Daily-Podcast-castro-valley
PodOmatic http://MichaelMatthews.podomatic.com
MixCloud http://www.mixcloud.com/MikesDailyPodcast
Spreaker http://www.spreaker.com/user/mikematthews
Stitcher http://www.stitcher.com/podcast/mikes-daily-podcast
SoundCloud http://soundcloud.com/MikesDailyPodcast
YouTube http://youtube.com/MikesDailyPodcast