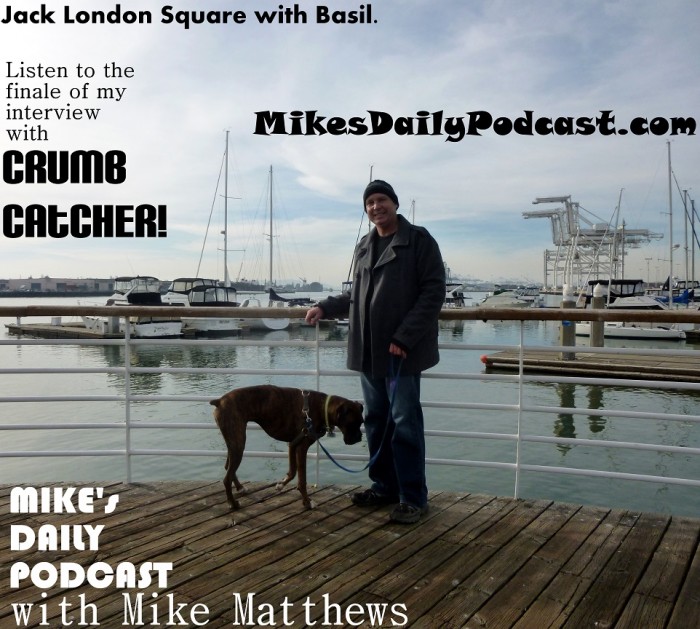 MIKE's DAILY PODCAST effizode 804
Today I have the FINALE of my INTO AN INTERVIEW with the BURLINGTON, NORTH CAROLINA band CRUMB CATCHER, plus we hear from Benita, the Disgruntled Fiddle Player, and the Brewmaster!  And musicians of the world, gamers need you…now!  We find out why.
The Golden Globes were this past weekend and now the Oscar nominations are out.  May I just say that Michael Keaton's acceptance speech on Sunday night for his Golden Globe was so nice.  He mentioned his real name, changed in part due to there already being a Michael Douglas, and the deep love he has for his parents and his son.  Who knew his mom gave birth to him in a hallway?  No matter what you think of his movies, he really is a unique Hollywood actor, and I'm so glad he's had such a rich career.
Next show it's the return of the much loved segment NEWS RANDOM where we look at some very interesting news stories that you haven't heard yet.  PLUS, we'll hear from Madame Rootabega, Valentino, and Bison Bentley!
Email MikesDailyPodcast@gmail.com
Website http://MikesDailyPodcast.com
iTunes http://itunes.apple.com/us/podcast/michaelmatthewss-podcast/id318601461
Facebook Page http://facebook.com/MikesDailyPodcast
Twitter Page http://twitter.com/MikeTalks
Tumblr Page http://MikeBlogs.tumblr.com
Yelp Page http://www.yelp.com/biz/Mikes-Daily-Podcast-castro-valley
PodOmatic http://MichaelMatthews.podomatic.com
MixCloud http://www.mixcloud.com/MikesDailyPodcast
Spreaker http://www.spreaker.com/user/mikematthews
Stitcher http://www.stitcher.com/podcast/mikes-daily-podcast
SoundCloud http://soundcloud.com/MikesDailyPodcast
YouTube http://youtube.com/MikesDailyPodcast