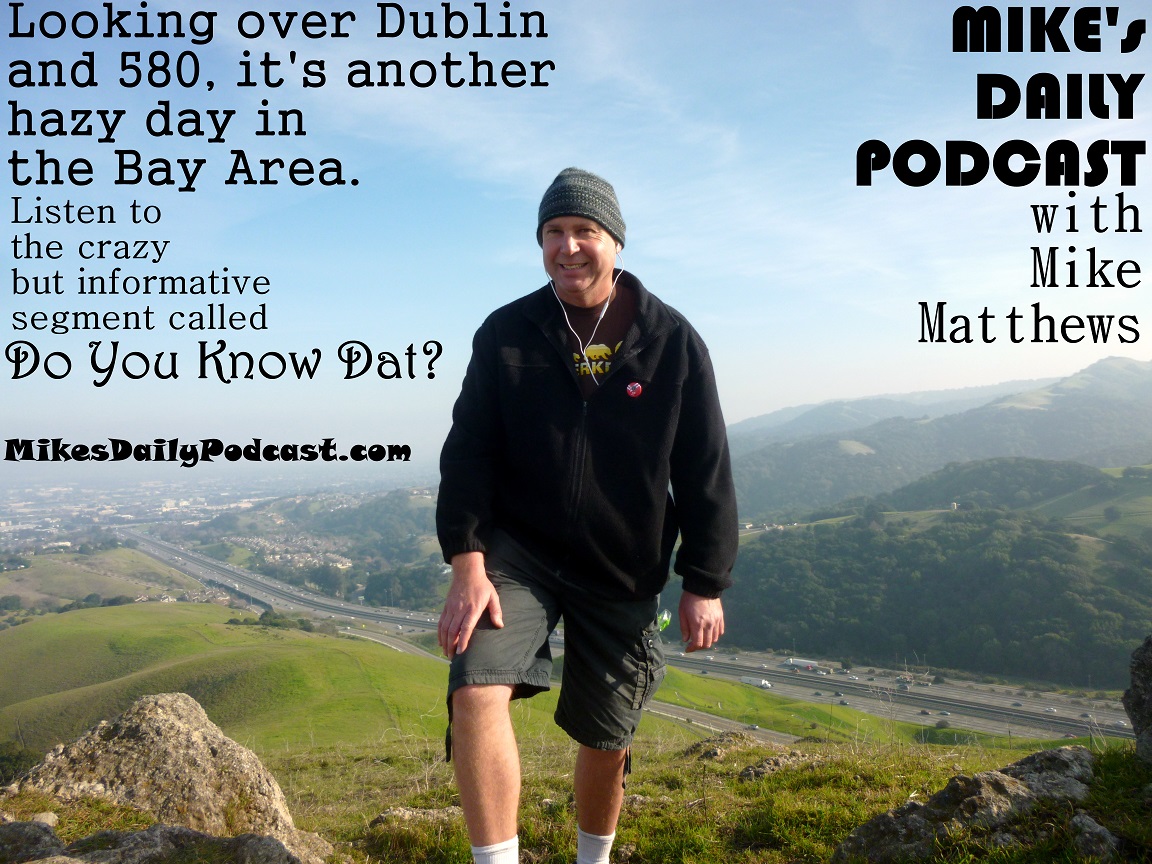 MIKE's DAILY PODCAST effizode 807
Today it's the return of the much loved feature DO YOU KNOW DAT? where we hear interesting news items that you didn't know, plus we hear from Benita, the Disgruntled Fiddle Player, and the Brewmaster!  And stocks go crazy for a new burger restaurant.  One that has that allusive umami flavor.  You want that flavor, little hipster?  Then part your gross, fuzzy beard and suck on a salt shaker.
Though I like food as much as the next guy, I'm getting a little fed up with foodies.  All that orgasmic reaction to overpriced, over hyped food.  And throwing that term "umami" around like it was the most unprecedented discovery of all time.  "But it's not salt, Mike.  It's MSG."  Oh, okay, and it's not real music if I listen to it as an mp3.  Go eat another 10 dollar a bag of chips while listening to your Jack White vinyl.  I'll be over here listening to a ringtone from 1999.
Next show I'll have a very creative music producer named ANTHONY VERNON, plus we'll hear from Madame Rootabega, Valentino, and Bison Bentley!
Help this show finally win an award!  Vote for Mike's Daily Podcast in the BEST PRODUCED category at http://podcastawards.com
Email MikesDailyPodcast@gmail.com
Website http://MikesDailyPodcast.com
iTunes http://itunes.apple.com/us/podcast/michaelmatthewss-podcast/id318601461
Facebook Page http://facebook.com/MikesDailyPodcast
Twitter Page http://twitter.com/MikeTalks
Instagram Page http://instagram.com/MikesDailyPodcast
Tumblr Page http://MikeBlogs.tumblr.com
Yelp Page http://www.yelp.com/biz/Mikes-Daily-Podcast-castro-valley
PodOmatic http://MichaelMatthews.podomatic.com
MixCloud http://www.mixcloud.com/MikesDailyPodcast
Spreaker http://www.spreaker.com/user/mikematthews
Stitcher http://www.stitcher.com/podcast/mikes-daily-podcast
SoundCloud http://soundcloud.com/MikesDailyPodcast
YouTube http://youtube.com/MikesDailyPodcast