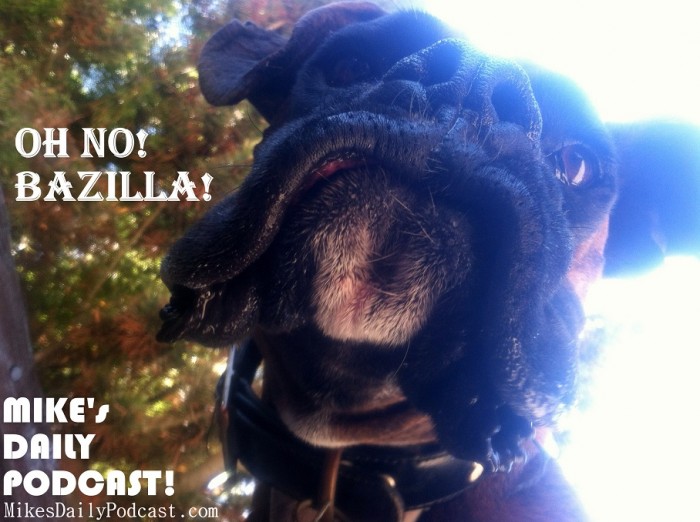 MIKE's DAILY PODCAST effizode 564 Friday September 13th 2013 8pm Pacific Time
"Internet Talk Radio For Your Imagination!"
I love seeing all the deer here in PodCastro Valley, California!  However, when I'm with Basil the Boxer he wants to chase them and thus rip my arm off.  Go on, deer!  Run!  Be free!  Just look out for Basil!  And probably those car thingies too.  Just a suggestion.
Today we hear from Chely Shoehart, Floyd the Floorman, and John Deer the Engineer, PLUS we bring you the segment MIKE's CASSETTE CUBBYHOLE featuring a smattering of cool bits from the legendary defunct show THE SANTA FE CAFE!
Tomorrow we bring you the return of the segment THE BOTTOM OF THE CHARTS, plus we'll hear from Benita, the Disgruntled Fiddle Player, and the Brewmaster!
Email me if you'd like to sponsor the show or if you'd like to be a guest on the show at MikesDailyPodcast@gmail.com
Tell your friends about my website http://MikesDailyPodcast.com
Subscribe on iTunes at http://itunes.apple.com/us/podcast/michaelmatthewss-podcast/id318601461
"Like" this show and then share it on facebook at http://facebook.com/MikesDailyPodcast
"Yelp" about this show at http://www.yelp.com/biz/Mikes-Daily-Podcast-castro-valley
I tweet at http://twitter.com/MikeTalks
Listen to the show on SoundCloud at http://soundcloud.com/MikesDailyPodcast
And hear it on Spreaker at http://www.spreaker.com/user/MikeMatthews
Watch Mike's Daily Podcast TV at http://youtube.com/MikesDailyPodcast
Oh, I play today's hits and some fun older tunes weekdays 7am to 11am (Pacific) on http://Wave106.com