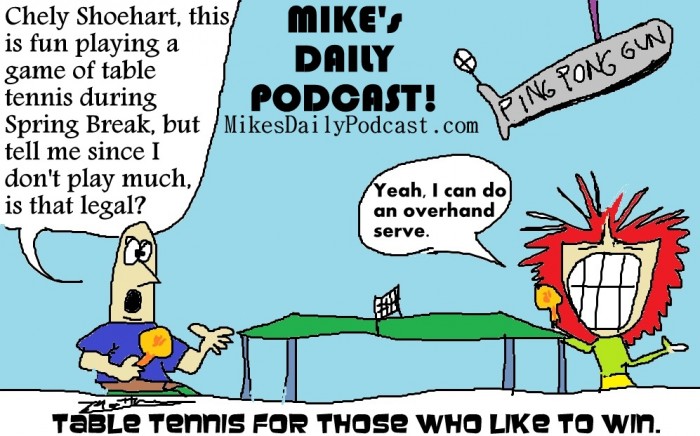 MIKE's DAILY PODCAST effizode 650
So on today's show I accidentally mix Chris Christie's name with Jim Christie.  Who's Jim Christie?  Jim is the former drummer fot Country artists Sara Evans and Dwight Yoakam and is the nicest guy.  I used to see him all the time when I lived in Downtown Ventura.  I saw him play for several local bands as well as for Dwight and he was amazing!  I think he drums for Lucinda Williams now.  I wish HE was running for president!
Today we hear from Madame Rootabega, Valentino, and Bison Bentley, PLUS it's the return of the feature NEWS RANDOM where we look at some really interesting recent news and then very special surprise from former guest of the show NIKKI ENGLISH and a new song from her Country band WESTERN AVENUE (well, it's just her and her husband KEITH ROBERTSON but they are in that particular band).
Tomorrow it's the return of the feature MASTERPOD THEATER, plus we'll hear from Chely Shoehart, Floyd the Floorman, and John Deer the Engineer!