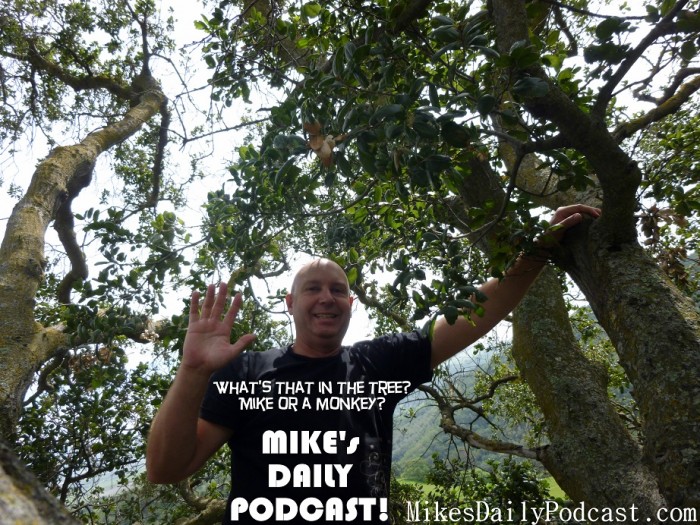 MIKE's DAILY PODCAST effizode 669
Or here…
I like dark beer.  So, I hate it when people start off a sentence with the word "so."  Therefore…thus…ergo, dark beer is my favorite beer.  That is because I am of a certain body mass.  More on that in this show.  And we talk prepositions.  Ah, prepositions.  You're so preppy.  I shall name you Buffy.  I shall say "so" a bunch of times on this show.  Enjoy!
Today we hear from Chely Shoehart, Floyd the Floorman, and John Deer the Engineer, PLUS the return of the much loved segment WOW, SCHATZ, WOW! where we look at some interesting, attention grabbing entertainment stories you probably haven't heard about yet!
Tomorrow we'll bring you the return of the much missed feature MIKE ON MOBILE where I'll be speaking with a guy we haven't talked to in a long time, CLEM!  You can hear 3 of our past interviews now under the INTERVIEW tab at the top of the page for MikesDailyPodcast DOT com!  It'll be FOURTH in the TRILOGY of our interviews (thanks to Douglas Adams for that joke).
Email MikesDailyPodcast@gmail.com
Website http://MikesDailyPodcast.com
iTunes http://itunes.apple.com/us/podcast/michaelmatthewss-podcast/id318601461
Facebook Page http://facebook.com/MikesDailyPodcast
Twitter Page http://twitter.com/MikeTalks
Tumblr Page http://MikesDailyPodcast.tumblr.com
Yelp Page http://www.yelp.com/biz/Mikes-Daily-Podcast-castro-valley
MixCloud http://www.mixcloud.com/MikesDailyPodcast
Spreaker http://www.spreaker.com/user/mikematthews
SoundCloud http://soundcloud.com/MikesDailyPodcast
Mike's Daily Podcast Radio http://www.radionomy.com/en/radio/MikesDailyPodcast
YouTube http://youtube.com/MikesDailyPodcast