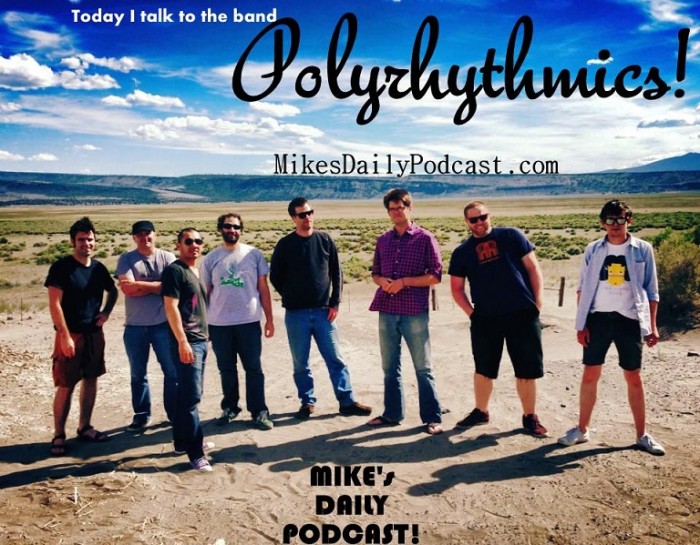 MIKE's DAILY PODCAST effizode 666
Listen to this show on MichaelMatthews.podomatic.com here…
or if the above link's expired you can find it forever here…
The lead singer of the Country band Rascal Flatts is Gary Levox.  Do you pronounce the "x"?  I have always said it like it was a French word.  Like Levoa with an accent on the voa.  At any rate, I have a story about them on today's show.  And yes, today's show is also the "mark of the beast" show since we've hit that number of "effizodes."  The power of podcasting compels you!
Today we hear from Chely Shoehart, Floyd the Floorman, and John Deer the Engineer, PLUS the feature INTO AN INTERVIEW where I talk to Ben Bloom of the fantastic Seattle instrumental band POLYRHYTHMICS!
Tomorrow we'll have part 2 of my INTO AN INTERVIEW with Ben Bloom of POLYRHYTMICS, plus we'll hear from Benita, the Disgruntled Fiddle Player, and the Brewmaster!
Email MikesDailyPodcast@gmail.com
Website http://MikesDailyPodcast.com
iTunes http://itunes.apple.com/us/podcast/michaelmatthewss-podcast/id318601461
Facebook Page http://facebook.com/MikesDailyPodcast
Twitter Page http://twitter.com/MikeTalks
Tumblr Page http://MikesDailyPodcast.tumblr.com
Yelp Page http://www.yelp.com/biz/Mikes-Daily-Podcast-castro-valley
MixCloud http://www.mixcloud.com/MikesDailyPodcast
Spreaker http://www.spreaker.com/user/mikematthews
SoundCloud http://soundcloud.com/MikesDailyPodcast
PodOmatic http://michaelmatthews.podomatic.com
YouTube http://youtube.com/MikesDailyPodcast