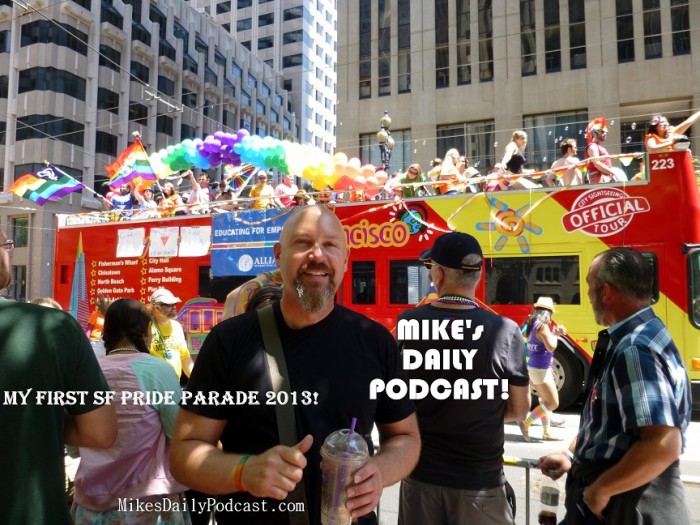 MIKE's DAILY PODCAST effizode 532 Wednesday July 3rd 2013 7pm Pacific Time
"Internet Talk Radio For Your Imagination!"
We did a little podcast radio play today!  So we wrote up a little script.  You can read it below.  Some stuff is missing (the sound bites) but most of the text is there.  Not that your really need most of it…or any of it.  But THERE YOU GO!  God, I had that expression!
Today we hear from Madame Rootabega, Valentino, and Bison Bentley, PLUS we'll bring you the much anticipated return of WILLYA SHADUP's LIBERTY NATION FREEDOM PHONE FOR ALL where we'll hear from political celebrities and they may even be real!
Tomorrow we'll bring you the return of the segment WOW SCHATZ WOW!  Plus we'll hear from Chely Shoehart, Floyd the Floorman, and John Deer the Engineer!
Email me if you'd like to sponsor the show or if you'd like to be a guest on the show at MikesDailyPodcast@gmail.com
Tell your friends about my website http://MikesDailyPodcast.com
Subscribe on iTunes at http://itunes.apple.com/us/podcast/michaelmatthewss-podcast/id318601461
"Like" this show on facebook at http://facebook.com/MikesDailyPodcast
"Yelp" about this show at http://www.yelp.com/biz/Mikes-Daily-Podcast-castro-valley
I tweet at http://twitter.com/MikeTalks
Listen to the show on SoundCloud at http://soundcloud.com/MikesDailyPodcast
And hear it on Spreaker at http://www.spreaker.com/user/MikeMatthews
Watch Mike's Daily Podcast TV at http://youtube.com/MikesDailyPodcast
I've been interviewed about the show!!! Check it out here http://voxelectro.com/2013/05/16/mikes-daily-podcast


Hello this is Willya Shadup and welcome to the show where we look for the truth, even if we have to make it up.
Today's show I have a couple guests and we'll take calls too.  First off please welcome Michelle Bachman, a Republican member of the House of Representatives for the state of Minnesota, 6th district.  Michelle, you recently said this about the Supreme Court's decision on DOMA…
Michelle you said the Supreme Court asserted the supremacy of the court.  Isn't that being redundantly redundant?
Willya, first off thanks for letting me talk to my fellow Americans true your show.  I was saying dat duh Supreme Court has not reached duh level of God.  Even dough dis is one nation under God, we're UNDER God.  Not above Him or even on duh same level as Him.  We're UNDER, Willya, UNDER!  Kinda like underwear. 
And I just made you say "underwear."  Also from Minnesota and also from Michelle's 6th district is Professor Teresa Collette of the St. Thomas School of Law in St. Paul.  Professor Collette, this is what you recently said about Supreme Court's decision on gay marriage on PRI's TO THE POINT with Warren Olney…
So does that mean since I'm old and I'm gonna marry a woman as old as me and she and I can't technically procreate that we shouldn't be allowed to get married? 
Willya, first off let me just say it's an honor to be on your show and to get as far away from Warren Olney as possible.  He's in Santa Monica, for crying out loud!  Have you ever been there?
Yes, they have a lot of beaches and bikini's and things.
There you go!  Need I say more?  Willya, as long as you're going to have sex with a woman and not a man I do not have a problem with that.  Well, that is, unless you're not a man.
No, lady, I am ALL man!  Put Kate Upton in a Homewood Suite by Hilton and I'll show you how man I am!
And see she's young so you might have kids.  I'd allow that marriage.
Thanks Professor Homophobe and finally, since it's looking like Minnesota's 6th district is looking like the most homophobe place on the planet…which surprises me because I thought that might be reserved for Alabama or it's neighbor to the left (though they are anything but) Mississippi…we have the former of governor of Minnesota (that's MN not MS), Jesse Ventura!  Governor Ventura, you have said this about gay marriage…
So you're saying quit having churches tell us who we can and can't love and let the government tell us.
I'm saying let the government tell the churches to get out of our lives.  I'm for small government AND small churches!  The smaller duh church duh better.  I like those little ones in Vegas, for example.
Yeah, I like those, too.  They usually have Elvis in them!
Yeah!  And you can get married in them, Willya!  Maybe Kate Upton or that older lady you were speaking about earlier!
Let's just call her Edna.  She calls on the show a lot.  In fact she's calling now!
Hello Willya this is Edna and I just want to tell you I'm afraid of everything because I watch Fox News and I'm afraid a bunch of wacko Minnesota women are going to prevent us from getting married!
Don't worry Edna, my little sweet!  No one can stop our love!  Because that's the American way!  America doesn't get in the way of love.  We get out of the way!  Because love is as tasty as apple pie!  Isn't that right, Jesse?
Willya, I just want to say dat I saw a movie once that featured a horny teenager and an apple pie so I kinda would like to avoid answering dat question, but I just want to thank you for letting me be on your show to talk to my fellow Americans.
You're so welcome, and as the homophobic Republican John McCain said to the hilarious lesbian Ellen Degeneres….
Happy Birthday, America!  I'm putting 237 candles on my apple pie for ya!  Back to you Mike Matthews, my little bald friend who would probably look good wearing a rainbow flag shirt…and some chaps.