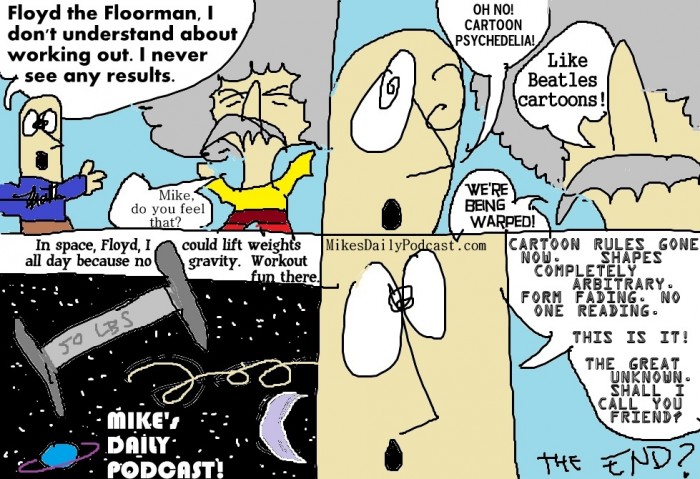 MIKE's DAILY PODCAST effizode 605 Monday December 9th 2013 8pm Pacific Time
"Internet Talk Radio For Your Imagination!"
Back from my recent trip which I will tell you more about in today's show.  It was a quick drive a little over an hour away.  I got nothing else to say here except I miss summer.
Today we hear from Madame Rootabega, Valentino, and Bison Bentley!  Plus we bring you the much awaited return of the segment MIKE ON MOBILE where we hear from my weekend Christmas trip to Petaluma!
Tomorrow we bring you the return of the segment WOW SCHATZ WOW plus we'll hear from Chely Shoehart, Floyd the Floorman, and John Deer the Engineer!