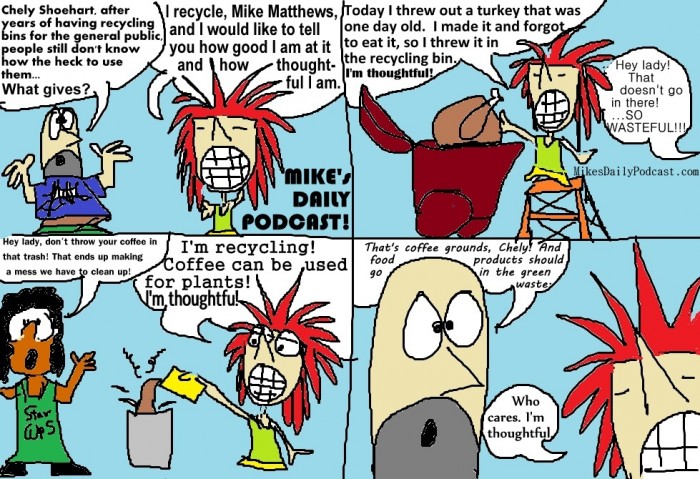 MIKE's DAILY PODCAST effizode 525 Monday June 24th 2013 8pm Pacific Time
"Internet Talk Radio For Your Imagination!"
I subscribe to Entertainment Weekly and I just read the article that Jerry Seinfeld wrote about his Internet show called Comedians Yapping About Funny Things That Make Jerry Laugh.  Okay, maybe that's not the name, but I read the whole article and I suddenly realized that Jerry Seinfeld writes about as good as I do.  Yes, that's not a compliment.  Ah well, he's made more money than I'll ever see, plus he's way funnier.  I however, am an expert at shaving my own head.  Touche.
Today we hear from Benita, the Disgruntled Fiddle Player, and the Brewmaster, PLUS we bring you the segment WOW SCHATZ WOW where we hear some interesting stories about technology and traveling.
Tomorrow we bring you the segment NEWS RANDOM plus we'll hear from Madame Rootabega, Valentino, and Bison Bentley!
Email me if you'd like to sponsor the show or if you'd like to be a guest on the show at MikesDailyPodcast@gmail.com
Tell your friends about my website http://MikesDailyPodcast.com
Subscribe on iTunes at http://itunes.apple.com/us/podcast/michaelmatthewss-podcast/id318601461
"Like" this show on facebook at http://facebook.com/MikesDailyPodcast
"Yelp" about this show at http://www.yelp.com/biz/Mikes-Daily-Podcast-castro-valley
I tweet at http://twitter.com/MikeTalks
Listen to the show on SoundCloud at http://soundcloud.com/MikesDailyPodcast
And hear it on Spreaker at http://www.spreaker.com/user/MikeMatthews
Watch Mike's Daily Podcast TV at http://youtube.com/MikesDailyPodcast
I've been interviewed about the show!!! Check it out here http://voxelectro.com/2013/05/16/mikes-daily-podcast