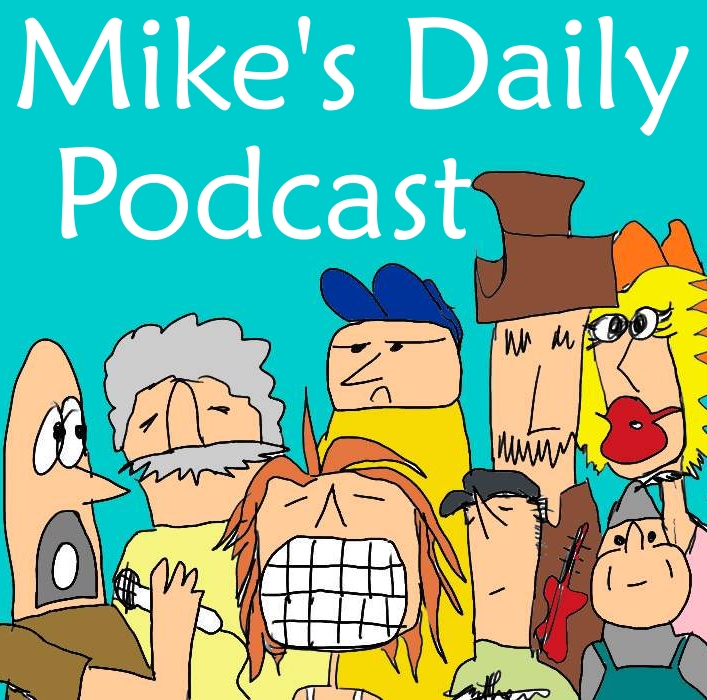 MIKE's DAILY PODCAST effizode 327 Thursday June 7th 2012
Listen to today's show on MichaelMatthews.podomatic.com by clicking on the link below (it will be up for one month only):
http://michaelmatthews.podomatic.com/entry/2012-06-07T14_01_59-07_00
Today I am sitting poolside in Alabama at our friends Kary and Gary's house.  The weather's pretty nice.  Sunny, not too humid.  The pool is full of blow up floats and the bugs are pretty much staying at bay.  I'm using "garage band" from apple on my show today.
More podcasts possibly this weekend!  Make sure to check back with us then!
Sponsor this show.  It will eventually overrun everything that you know.  Kinda like mind ivy.  Email me if you'd like to sponsor the show or if you'd like to be a guest on the show at MikesDailyPodcast@gmail.com
Tell your friends about my website http://www.MikesDailyPodcast.com
Watch the MIKEs DAILY post PODCAST on Mike's Daily Podcast TV athttp://youtube.com/MikesDailyPodcast
Subscribe on iTunes athttp://itunes.apple.com/us/podcast/michaelmatthewss-podcast/id318601461
Or listen on your phone at Stitcher.com athttp://www.stitcher.com/MIKESDAILY and enter the promo code MIKESDAILY to possibly win the $100 cash card!
"Like" this show on facebook at http://facebook.com/MikesDailyPodcast
"Yelp" about this show at http://www.yelp.com/biz/Mikes-Daily-Podcast-castro-valley
Also check out http://MikesDailyPodcast.tumblr.com &http://twitter.com/MikeTalks